Modified madness is the name of the SEMA game!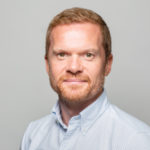 Posted by
Martin Brown
November 2016
It's the beginning of November and that means it is time for the US car show that celebrates all that's good (and not so good!) in the world of modifying.
The 2016 Speciality Equipment Marketing Association, otherwise known as SEMA, is based in the centre of entertainment and gambling – Las Vegas!
It's not just about the most extreme one-off vehicles, SEMA has its place for more and more mainstream manufacturers too, whose show cars' special features could make it on to the options list if opinion is deemed favourable.
To give you a taste of the 2016 SEMA show, here's my pick of the modded cars on display that you might recognise.
BMW M3 M Performance

Not a special one-off M3 sadly, but instead this BMW debuted special new M Technic parts for the fastest 3 Series.
Outside, there's the iconic white and M tricolour paint scheme, the decidedly unsubtle carbon-fibre splitter at the front and fixed rear spoiler at the back.
Not seen those staggered 19 and 20-inch spoked black alloys before? Well, that's because they're new and an 'M Performance' design.
This M3 is not all about exterior changes either, as this special fast BMW has an-all new part Alcantara and part suede steering wheel too.
Full-Race Motorsports Ford Focus RS
It's been a great year for Ford's RS badge, as it is back on the supercar-slaying all-wheel drive Focus. It has been a pretty big deal for the American market too, due to it being officially available there – and because it's so tuneable, so just right for the modding market.
As such, there were plenty of fast Focus models on show at SEMA, but this one from Full-Race Motorsports caught my eye, with the Tango-coloured highlights and a promised 450bhp punch, due to an uprated turbo, larger exhaust, cold air intake and intercooler. Thankfully, to cope with the extra power, the handling is modded to match, with a new limited-slip differential and adjustable suspension.
To finish this Focus off, there's a roll cage inside and four-point harnesses to keep the driver and passenger in their seats. Probably just as well I suspect…
Hyundai Santa Fast
From the outside, apart from the fancy 1552 wheels and paint job, this could be a standard Santa Fe SUV.
However, the name of this show car, Santa Fast, gives a clue to what's changed on this Santa Fe. Having visited Bisimoto engineering, it now boasts a frankly incredible 1,040bhp punch! How was this achieved you might be asking? Answer: Turbocharging. A pair of them to be precise, strapped  onto the standard 3.8-litre V6 engine.
Other parts have been borrowed from the rest of the Hyundai range. Now rear-drive, it's fitted with an axle from the Equus executive saloon and its six-speed manual transmission comes from the Hyundai Genesis R-Spec sports car.
Jeep CJ66
Everyone loves the iconic shape of the original Jeep, but this CJ66 concept is a bit of a mixer. Mopar, Jeep's parts division, has put three-generations of this off-roader together and the CJ66 is the result.
The CJ66 isn't just about the look: under that distinctive bonnet, there's a 383bhp 5.7-litre Hemi engine (well, it is the SEMA show). To finish the look there's special Dana 44 Crate axles, unmissable suspension and those 35-inch BF Goodrich tyres.
Toyota Land Cruiser
SEMA 2016 seems to be the show for big and mad horsepower SUVs, with the already featured Hyundai Santa Fast and this special Toyota Land Cruiser.
At first glance, apart from the expected big wheels, I bet you're wondering why we're getting excited about this Toyota off-roader. Well, that excitement comes in the form of two volleyball-sized Garrett turbochargers that Toyota has bolted on to this Land Cruiser's standard 5.7-litre V8 engine which are visible through the front bumper.
If you thought the Hyundai Santa Fast's 1,040bhp was too much, you're going to think this Toyota's 2,000bhp is insane! I so want a go!
---
You also might like…
If you liked this article then check out our posts about similar topics
Ready to make the management of your fleet more efficient?
Request a call back
---