MINI in ten bite-sized chunks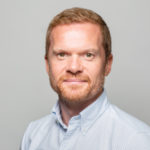 Posted by
Martin Brown
November 2013
BMW has launched the third generation MINI – or the tenth generation if you count the classic Mini (Mark I through VII).
The new model replaces the original MINI, launched in 2001 and the updated version of 2006.
The MINI has enjoyed a long tenure at the top of the high-end compact car market, but is this national treasure right for your fleet? I had a chance to look around the new MINI recently, and I think it is.
Here are 10 reasons why (in a mini format):
Is it new? Really? Clever evolutionary styling means the new MINI retains all the characteristics of its predecessor. But it is all new.
It's bigger all round. The new MINI has grown. It's longer (+98mm), wider (+44mm), taller (+7mm). The wheelbase is longer (+28mm) too providing more interior room and 211 litres of boots space (+51 litres).
Three's company. Three new TwinPower Turbo Technology engines, two of which are three-cylinders. MINI Cooper has a 136 bhp 1.5 litre three-cylinder engine; MINI Cooper S has a 2.0-litre 192bhp four-cylinder petrol engine; and MINI Cooper D has a three-cylinder 1.5 diesel 116 bhp engine.
Manual or auto? Six-speed manual is standard, with optional six-speed automatic or sports automatic transmission (which 'blips' the engine on downchanges). Like the sound of that…
Better for business. CO2 emissions are down all round. The key model for fleets is the MINI Cooper D. The manual model is as low as 92g/km. Auto version is 98g/km.
Better on running costs. Fuel consumption on the MINI Cooper D is now 80.7mpg – on the auto it's 76.4mpg.
Better connected. Optional MINI connected or MINI Connected XL provide extensive smartphone integration and the wide use of apps. MINI Connected XL also includes networked navigation with Real Time Traffic Information.
More grown up. There's plenty of 'big car' features. Such as a Head-Up-Display which displays information directly in the driver's line of sight. And road sign
detection function Driving Assistant, keeping the driver informed of speed limits.
What about the costs? Prices start at £16,540 for the Cooper models, and £18,650 for the Cooper S.
When does it go on sale? Order now and your new MINI will arrive in March 2014.
---
You also might like…
If you liked this article then check out our posts about similar topics
Ready to make the management of your fleet more efficient?
Request a call back
---