Why media reaction to new car sales doesn't give the full picture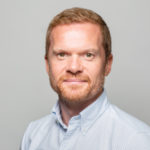 Posted by
Martin Brown
January 2019
Have you seen the media reaction to the latest car sales figures? Such is the negative spin you might wonder why we're still in business; bothering to get up in the morning; or, at the very least, why we're not working out a quick exit strategy.
But you would be wrong. Wrong to believe the spin.
Lift the lid on those sales figures and you see a complex set of issues. That's certain. But you do not see a failing market.
Certainly, it was the second successive year of falling car sales. But let's put those figures into context.
After Germany, the UK new car sales market was the second biggest in Europe at 2.36m vehicles. It was the fifth largest car market this decade. And on an annualised 15-year average of 2.325m (2004-2018) vehicles, 2018 was on par.
None of which sounds too bad, does it? But what makes this result even more impressive was the background to those sales figures. Ordinarily, those issues would have conspired to decimate the new car market. But they did not.
Let's consider them.
There was regulatory upheaval following the introduction of new WLTP emissions and mpg figures. The new WLTP standards provide a more realistic view of a car's performance. However, cars needed to be tested to WLTP standards. This created a huge log-jam of cars waiting to be tested. In turn this led to significant new car shortages, or even vehicle unavailability.
Anti-diesel sentiment continued. Again this impacted on the market. Diesels were 30 per cent down year on year. But where was the slack taken up?
While Alternative Fuel Vehicles – these include hybrids, plug-in electric hybrids and electric vehicles – rose substantially in demand, in comparison it was not enough to satisfy the diesel exodus. And that has to be down to vehicle choice. Drivers want range security and for the most part only exotic vehicles, such as the Tesla Model S, were able to satisfy that requirement. (But that's changing with vehicles such as the new Hyundai Kona EV – offering its usable range of 250-280 miles – entering the market at the back end of 2018.)
In addition the Government chose to limit the availability of the Plug-in Car Grant to fully electric vehicles only, while also reducing the grant's value. Hardly inducive to growth, then.
Another huge factor that mitigated against new market expansion was the lack of visibility on future benefit in kind. Many company car drivers and fleets chose to postpone new car replacement until greater visibility on company car tax becomes available. A situation that still prevails.
And, finally, there has been the prospect of Brexit. Understandably, the indecision on this massive event has impacted on consumer confidence: like the BIK situation, many car consumers are holding back until they have a clearer picture of what Brexit will look like. And what it means to them.
So against all this…
Despite all this…
Counter to all these conditions…
The new car market achieved 2.36m sales.
That shows robustness; resilience; and a demand for new cars that, in part, competitive car leasing is helping satisfy.
So no. I wouldn't say the new car market has been a disaster at all.
2018 had its challenges – and many of those remain for 2019 – but a 2.36m car market is still a healthy number. Whatever the doom-laden media might have you believe.
---
You also might like…
If you liked this article then check out our posts about similar topics
Ready to make the management of your fleet more efficient?
Request a call back
---