The marvellous MINI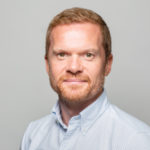 Posted by
Martin Brown
August 2012
In my last blog I talked about how we measure success in business. It seems quite an appropriate lead into this blog which celebrates the MINI.
Sorry, the Mini. Lower case.
Because it's the Mini – the classic Issigonis designed front-wheel drive icon – that has been celebrated by Autocar magazine as the greatest British car ever made.
It's hard to argue. All that packaging, squeezed into its 10 foot length. And then there's the fun angle – the Cooper and Cooper S models. Quite brilliant.
And what were second and third in the poll? The Range Rover and the Jaguar E-Type.
Of course, it's easy to get dewy-eyed about these design classics, but what really interests me is how the current owners of those icons (BMW and Tata) have invested in that history to make business cars that have wonderful appeal to company car drivers today. It's a real lesson in nurturing a brand, understanding its appeal, and then delivering a product that is fit for the market. Better than that, products that are proving immensely desirable to buyers.
BMW and Tata have invested in all that history to make business cars that have wonderful appeal to company car drivers today.
Whether you want a MINI One or the new MINI Countryman (that's uppercase now we're talking about the modern day Mini) as a company car driver you can have one starting from as little as a 13% company car tax banding.
Then there's the new Range Rover Evoque (let alone the new Mk4 Range Rover itself), which has order books sky-high and has sent its Merseyside manufacturing base into round the clock production.
But again, despite its high-end origins, Land Rover has ensured that the business driver is able to join the brand with an eD4 20% company car tax model.
And finally in our roll call of honour, there's Jaguar's XF (with the E-Type's spiritual successor the F-Type waiting in the wings). Who doesn't want to drive one of these, especially with business editions of the diesel designed to enhance the XF's fleet appeal?
But perhaps what's most impressive is that Jaguar has finally grasped the nettle of customer care – it needs to now that business users are making a beeline for its showrooms – with top spot in this year's J D Power customer satisfaction survey.
Designing icons is a huge achievement. But continuing the appeal of those icons is quite another. Has VW done the same job with the Beetle? I don't think so.
So congratulations to BMW/MINI and Land Rover/Jaguar – their success has made the fleet marketplace a far more interesting place to go.
---
You also might like…
If you liked this article then check out our posts about similar topics
Ready to make the management of your fleet more efficient?
Request a call back
---