Low carbon equals low cost. Period.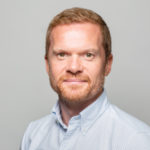 Posted by
Martin Brown
October 2013
That's something of a blunt headline, isn't it?
But true, nonetheless.
Just look at those bills coming in from the energy firms, slapping on the odd £150 increase to our electricity and gas charges.
Can you believe the average bill for both fuels – gas and electricity – has now risen above £1500 a year?
I'll be sitting at home this Christmas wrapped in my football hat and scarf while opening presents from my mum with thermals inside…
This direct line between fuel use and what you pay is illustrated nowhere better than in our domestic fuel bills. But it's also there in our business motoring.
Low carbon cars are becoming more and more critical to fleets and company car drivers.
In its most basic terms it's like turning down the heating thermostat at home: the less fuel you use, the less you pay.
So the lower the CO2 emissions of a car, then the less you pay at the fuel pumps (assuming your driving style doesn't consist of burying the pedal into the carpet all the time!).
Reducing fuel expenditure is critical in containing fleet management costs.
But it goes further. The lower the CO2 emissions of a company car the lower the benefit in kind tax you will pay.
Which puts more money in your monthly wage – to help pay those increased domestic fuel bills, no doubt!
But low carbon doesn't affect just personal driving. There's every encouragement for fleets to pursue a low carbon company car policy too.
Reducing fuel expenditure is critical in containing fleet management costs. But there's also the consideration of National Insurance Contributions, which is often overlooked.
These are levied at 13.8% on the benefit in kind company car tax paid by staff – so reducing employees' company car tax reduces overall fleet costs.
With these figures and costs in mind, it's pleasing to report that the average CO2 emissions of the Fleet Alliance fleet of cars has reduced year on year again – see our news story Kia is fastest growing brand in Fleet Alliance top ten
Last year it stood at an average of 125g/km; this year it's down to 123g/km – and that's against a national average of 133g/km.
For an average sized diesel company car hatchback at the £21,000 mark in the 19% benefit in kind banding to which 123g/km equates, that's a monthly company car tax bill of £67.60 for a 20% tax payer.
And I'm convinced we'll see a further reduction in 2014. Why? Because car manufacturers are constantly producing new models that provide drivers with lower CO2 emission choices.
Which will mean less company car tax to pay, less to pay in fuel costs, and less to pay in NIC contributions.
And you can leave your woolly hat and scarf at home. Whatever your mum says.
---
You also might like…
If you liked this article then check out our posts about similar topics
Ready to make the management of your fleet more efficient?
Request a call back
---