A look into the motoring future at the CES show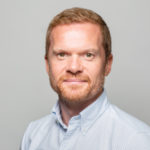 Posted by
Martin Brown
January 2017
The Consumer Electronics Show, or CES as it's more simply known today, is to – put it mildly – indulge in a Las Vegas tech fest.
Held at the start of 2017, if you want to know what's going to be massive in consumer electronics, then this it: CES. There's all the latest developments in virtual reality, robotics, ultra thin displays screens, even robotic baristas!
So what have cars got to do with CES? Good question – but as cars are being led more and more by electronics, car manufacturers are keen to show to the electronics fraternity what they can do and demonstrate their latest 'must-have' consumer kit.
It's also a good steer for what new technology is going to be big in the cars we drive over the coming years. It is, in many ways, a glimpse into our motoring future.
So here are some of my highlights from this year's event.
1. Faraday Future FF91
If the all-electric Tesla Model S'P100D's frankly insane 0-60 acceleration time of just 2.5 seconds still isn't fast enough for you. You're going to want the Faraday Future FF91 – one of the few complete cars revealed at the show.
If the curvy four-seater's styling doesn't make enough of an impact, its all-wheel chassis and twin electric motors developing 783kW – or the equivalent of 1035bhp – will! Then there's the 0-60mph acceleration, that considering it's just a concept, is surprisingly specific at a neck-snapping 2.39secs!
Yet despite all this performance, Faraday isclaiming an unbelievable 435 mile range on a single charge!  The Faraday Future is expected to make production next year. I for one will be watching its development closely.
2. Hyundai Ioniq electric scooter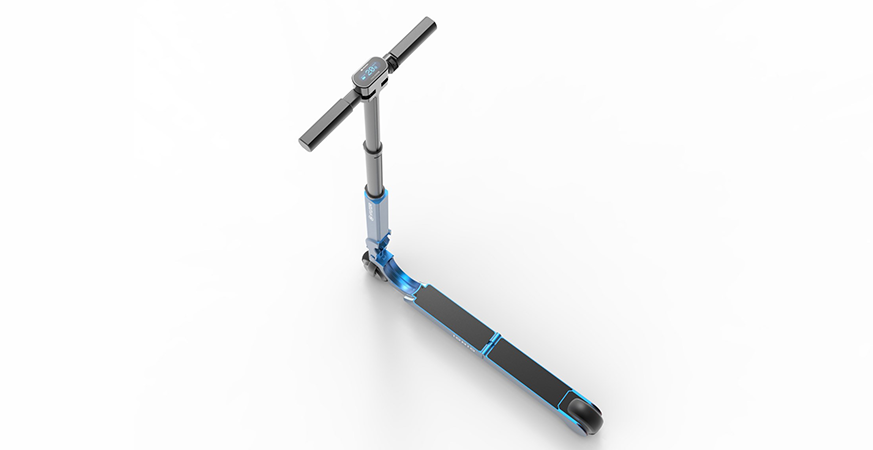 The launch of hybrid and full-electric versions of the Ioniq proves that Hyundai is serious about electrification of its cars.
But a car can't always get you that last mile to the office and this is where the Hyundai tech bods reckon you'll need this – the Ioniq electric scooter. Don't be put off by the fact it looks like something your kids might be more at home riding.
The Ioniq electric scooter's compact design means it can be cleverly stored in one of their car's door pockets, then can be folded and unfolded with just one hand and even has lights! I reckon this is a neat electric solution to portable mobility.
3. Toyota Concept-i
Think Artificial Intelligence (AI) and machines not cars come to mind. Well that hasn't stopped Toyota fitting it to its 'car of the future' revealed at CES 2017.
Called the Concept-i, Toyota claims it has been designed from the inside out, with the focus on the interior being intuitive and friendly for the driver. Therefore, driver information isn't just limited to the dashboard – instead some information, like whether the car is manual or autonomous modes, is revealed via lights in the footwell. With blind spot information projected onto the seat pillars.
So how does AI work with the rest of the car? Called Yui, it watches how the driver is driving, monitoring the driver's emotions and attention, supporting the driver more autonomously when necessary. Yui also makes itself known on the outside of the car, welcoming the driver and passenger before getting in the car.
4. BMW autonomous driving technology
On top of previewing the interiors of future BMW models with the i Inside Future concept, BMW also kitted out a new 5 Series with its latest autonomous technology for CES.
This latest autonomous mode works via a combination of digital maps as well as the radar and driver assistance system, together taking control of the steering, throttle and brakes. In fact BMW is so confident of this technology, that the German manufacturer claims drivers can watch videos on their smartphones and will even dim the interior lights and close the rear blind so that it's easier to see the screen. Only a prototype at the moment, after all this work, surely a production version of this technology can't be far off. Who's still a bit scared by this?
5. Honda NeuV
Car autonomy is a future feature that most manufacturers obviously believe will be standard fit before long, as Honda's NeuV is the third concept car on this list to have it.
Surely influenced by Smart's Fourtwo, the NeuV shares the sawn-off looks and two-seat build, but where this Honda differs, is that it's an autonomous ride-sharing vehicle. That means the NeuV could be like a two-person taxi, spending all day going from fare to fare, ferrying people around town.
This could be an interesting alternative to the classic black cab, or the modern, more local Uber solution I reckon.
---
You also might like…
If you liked this article then check out our posts about similar topics
Ready to make the management of your fleet more efficient?
Request a call back
---