At last. A commitment to improve the EV charging infrastructure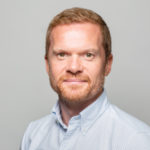 Posted by
Martin Brown
July 2017

Whatever your political leanings, the result of the General Election has left the UK looking like it needs …well, a bit of underpinning to restore stability. Nevertheless, I just hope that there's clear leadership moving forward.
And the good news, at least from our automotive angle, was that there was some very clear direction on the government's attitude to motoring in the Queen's Speech: the Automated and Electric Vehicles Bill, which does exactly what is says on the tin!
As you know, at Fleet Alliance we are real advocates for alternative fuelled vehicles and with this bill's promised work on the charging infrastructure in the UK, it should make these vehicles even easier to recommend and to run.
It certainly needs to be better to make drivers more comfortable with the idea of electric motoring, whether that's in a plug-in hybrid or a full electric vehicle.
So how are they planning on improving the electric charging infrastructure?
Well, by fitting charging points in more key places — which has to be a good thing as most of our customers are all about convenience!
The new bill requires that charge points for electric vehicles will be available at motorway service areas and large fuel retailers. Given that around 30 per cent of UK households don't have access to off-street parking, easier access to public charging points can only be a good thing.
The new bill also requires a set of common technical and operational standards for the charging technology. Given all the different types of chargers, this is clear leadership on the matter and just what was required.
Turning more to the future, I expect we'll be hearing a lot more about autonomy and driverless cars in this parliament with this bill, as the government sets out the UK as the 'go to' place for trialling and researching this developing transport technology.
We are currently preparing a Connected Car and Autonomous Driving White Paper, which outlines a few hurdles for the motor industry to jump over before self-driving cars become the norm. One of those, is the question mark over insurance cover for autonomous vehicles and interestingly one of the key elements of this bill is to extend compulsory motor vehicle insurance to cover the use of automated vehicles.
If by working with institutions such as the Association of British Insurers (ABI), the government are able to ensure the question of liability in accidents for autonomous driving cars is resolved as they are planning, this technology could move to the next level. As such, more cars fitted could be fitted with autonomous technology as standard equipment.
A case of 'Look, no hands!'
Along with the Queen's Speech, London Major Sadiq Khan also revealed the first draft of his Transport Strategy for London. Slightly at odds with the government, as he wants Londoners to make 80 per cent of their journeys via public transport, walking or cycling.
Could this be seen as a blueprint for all major cites in the UK? Quite possibly. Cities will become important customers for providers of mobility and autonomous vehicles in the future.
To do this, his plans include improvements to the Tube, DLR, rail, tram and bus services, which will tackle chronic overcrowding, plus, make London's entire transport system zero emission by 2050 – which, funnily enough, is the same as the government's target for all cars and vans to be zero emission.
So we're assured of interesting times ahead in this parliament and one thing is clear: the fleet choice landscape will have to change in response and one of the biggest drivers behind this change is the desire for better quality inner city air.
---
You also might like…
If you liked this article then check out our posts about similar topics
Ready to make the management of your fleet more efficient?
Request a call back
---