Keep your foot on the fuel-saving gas pedal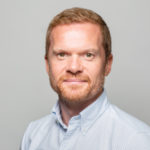 Posted by
Martin Brown
March 2015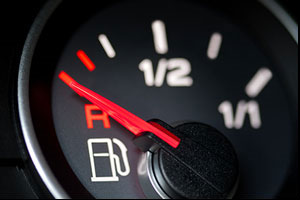 Have you noticed the price of fuel recently? There was talk of it going to 99p a litre – although I didn't see it quite that low. But it seems like we've never had it so good as far as fuel prices are concerned. I mean, with prices this low, how many of you have been casting an enviable eye over the new Ford Mustang – now available officially? I mean the proper 5.0-litre V8 job – the one with the burbling sound track. Well, sorry to spoil the daydream, but cue the latest HMRC AFR rates starting this month (V8 soundtrack gradually dissipates). Suddenly the idea of a 'Stang doesn't seem quite such a good one.
If you're claiming back business mileage or repaying private mileage, you're going to feel the pinch.
Because if you're claiming back business mileage in a company car, or have to repay private mileage, rather than enjoying getting more fuel for your money, you're going to be feeling the pinch I'm sorry to report. By up to 3p per mile on petrols and 2p per mile for diesel engines, in response to the lower fuel prices. It's a big drop. It's a good reminder, although I'm sure you didn't need it, that just because fuel prices are lower there's no reason to take your foot off the fleet fuel savings gas pedal. Because we know at some stage they will start creeping upwards. And rather than think about US muscle cars with burbling V8s, it's more appropriate for fleets to start thinking about three-pin plug-in cars and green car savings. Could your fleet incorporate both diesel and electric or plug-in electric hybrid vehicles – depending on driver requirements? Have you considered the possibility of adding hydrogen power in the future? We've already started at Fleet Alliance. We have two Nissan Leafs on the Fleet Alliance fleet. So far the results have been very positive; my staff like driving these Nissans and with the help of Skypark – the new home of Fleet Alliance – we've got two charging points to keep them juiced up. Electric cars cut your running costs dramatically, reduce benefit in kind exposure for your drivers and, finally, improve air quality. All good then. It's certainly where I see the future. Suddenly, the Mustang looks less appealing… and the BMW i8 supercar has never looked so attractive…
---
You also might like…
If you liked this article then check out our posts about similar topics
Ready to make the management of your fleet more efficient?
Request a call back
---