Jaguar goes electric – but will it qualify for the new plug-in car grant?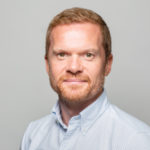 Posted by
Martin Brown
February 2016
With famous wins at Le Mans, as well as the European Touring Car Championships and even a tilt at Formula 1 – Jaguar has real pedigree in racing. So I was delighted to hear just before Christmas, that the Jaguar Leaper would be back on the side of a car in motorsport.
If you're a fan of British motor racing, your heart has probably already skipped a beat at this news. But don't get too excited, because if you think the new race car is powered by a big V12 petrol engine … err, hard luck.
The racing series the iconic British manufacturer has signed up for this coming autumn, is one that is still in its infancy but it's about the future – the all-electric Formula E series.
As you know, we here at Fleet Alliance are advocates for electric power, although we wish our Nissan Leaf could match the Jaguar Formula E race car's 268bhp – now that would be fun!
But back to Formula E…
Jaguar will join eight other teams supported by manufacturers such as Audi, DS and Renault fighting for the Championship on 10 street circuits around the world. I've seen some of the current season's racing on ITV4, and I can tell you that the racing is close. A bit too close actually… Ah well, that's what you get for allowing ex-Formula 1 drivers behind the wheel!
What the guys at Jaguar probably won't be worried about are the changes to the plug-in car grant – well, at least for the race car.
From the end of February the plug-in car grant changes (see tables below) – there's less money on offer and some cars won't qualify any more because of price caps. As well as this, the grant will be divided into three categories that will also affect the amount you can claim. So if you're thinking of going green – do it now, while the more generous grant is still on offer.
But while Jaguar might not bother about the plug-in car grant now, it might in the future. Jaguar says its electric race car technology will find its way into its road cars – an all-electric F-Pace perhaps? Or a plug-in hybrid F-Type?
Now those are two cars I'd very much like to see in our car park!
New plug-in car grant categories from March 2016
Three categories based on CO2 emissions and zero emission range.
Category 1 – CO2 emissions of less than 50g/km and a zero emission range of at least 70 miles
Category 2 – CO2 emissions of less than 50g/km and a zero emission range between 10 and 69 miles
Category 3 – CO2 emissions of 50 to 75g/km and a zero emission range of at least 20 miles
New plug-in car grant rates from March 2016
£4,500 for eligible category 1 vehicles
£2,500 for eligible category 2 vehicles
£2,500 for eligible category 3 vehicles
Category 2 and 3 vehicles that cost £60,000 and above will no longer be eligible for the grant.
---
You also might like…
If you liked this article then check out our posts about similar topics
Ready to make the management of your fleet more efficient?
Request a call back
---