Hydrogen infrastructure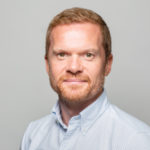 Posted by
Martin Brown
April 2015
As you're probably aware, we like to encourage alternative fuel vehicles here at Fleet Alliance.
I've mentioned before that we've been running a couple of all-electric Nissan Leafs and the feedback from our staff has been very positive.
So I read with interest in the news that the British Government has made the move to make owning a fuel efficient, emission-free hydrogen-powered vehicle more of a reality, with the announcement of a £6.6 million investment in the hydrogen infrastructure.
Highlights of the investment includes upgrades to the 12 current refuelling stations, plus a pledge to build two more stations to cater for the Greater London area and a new mobile refuelling station to cater for the whole of the south of England.
With zero emissions, hydrogen cars attract the lowest level of benefit in kind company car tax
Many manufacturers are working on hydrogen-powered production cars, but so far the only two to break cover are the futuristic-looking Toyota Mirai and one you can actually buy here in the UK – the Hyundai ix35 Fuel Cell.
With Hyundai having the only hydrogen-powered car on sale, the company is obviously welcoming this investment. The President and CEO of Hyundai Motor UK went as far as to say: " The additional stations and package of upgrades will make Fuel Cell vehicles a viable option for more fleet and private customers."
So, if you've only just got to grips with electric power, why should your fleet and company car drivers be keen on Hydrogen power for your next vehicle?
Firstly, because it's zero emission there is the lowest level of benefit in kind company car tax to pay at 5%; which means reduced company Class1A NIC payments and low cost of fuel. The ix35 Fuel Cell looks even more tempting when you find out it's eligible for the 100% first year write down allowance.
But it's not just what you'll save by running a hydrogen-powered car, as on top of the harmless tailpipe emissions, the Hyundai has an electric-beating 350 mile range.
My advice is to wait for upcoming models such as the Mirai and see the way the market for hydrogen power develops, along with a price drop as the technology and the market develops.
However, that hasn't stopped early adopters, such as Air Products, ITM Power, Johnson Matthey and Transport for London taking delivery of ix35 Fuel Cells in October 2014, with Hyundai claiming further customer deliveries are imminent.
However, this move by the government is, in my opinion, a positive one towards making Hydrogen an accepted way of powering company vehicles and I will be watching this future fuel with interest – particularly as alternative fuelled vehicles are beginning to take centre stage now.
The latest Budget confirmed that, with the new company car tax banding rates  – even a 99g/km diesel fleet driver will be paying benefit in kind at the rate of 23% in just four year's time. By then, a Hydrogen powered fuel cell vehicle will be taxed at 16%.
So while Hydrogen might be off your radar just now – in four years' time I expect it to be firmly in your crosshairs.
---
You also might like…
If you liked this article then check out our posts about similar topics
Ready to make the management of your fleet more efficient?
Request a call back
---