Why Hammond only talks the environmental game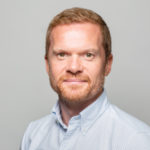 Posted by
Martin Brown
March 2019
In many ways I thought Chancellor Hammond was brilliantly skilful in the way he tiptoed through the minefields and political debris of the previous night's vote on Brexit.
It was certainly one of those jobs for someone else.
And the thing that really resonated with me was when the Chancellor announced that "We are addressing the environmental challenges facing our planet."
It really stuck in my throat. Not because I didn't think he genuinely meant it. But because it's only a half-truth. A polishing of veracity. A slither of fidelity.
Where, just where, was the information fleet drivers need on company car tax? I'm not being parochial here, stuck in my own silo, the one marked fleet.
I'm not. Not at all.
It's vital that if the fleet industry is going to deliver on cleaner cars, then both drivers and companies need to know what the benefit in kind taxation rules will be. What should they be choosing? Will they get penalised for selecting the wrong car? Open to future taxation that's opaque, potentially punishing.
It's nothing short of scandalous that we are still waiting. Still waiting to find what they might be beyond 2020-21.
The fleet industry is leading the way in introducing cleaner cars, whether these are clean diesels, hybrids, plug-in hybrids or electric vehicles. It is part of the government's Road to Zero.
And our efforts are constantly undermined by a government that talks the environmental story – but only the soundbites they want you to hear.
It's a scandal. And an environmental one at that.
---
You also might like…
If you liked this article then check out our posts about similar topics
Ready to make the management of your fleet more efficient?
Request a call back
---