How do we know the growth in PCH is from company car drivers?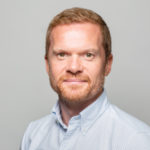 Posted by
Martin Brown
February 2019
A bit of scene-setting first before I hit the afterburners. Because this has been aggravating me for some time.
Personal contract hire – or PCH – has seen a surge in growth over the last few years. And this is to be welcomed.
According to figures from the British Vehicle Rental & Leasing Association (BVRLA), the rise of PCH in the small fleet and leasing sector has moved from 46% of all contracts in 2016 to 57%.
On the other hand, business contract hire (BCH) has headed south: 47% of all contracts in 2016 to 38% at the end of last year.
Clearly, the argument runs, there is substitution going on here. Company car drivers are turning to personal leasing.
It's cause and effect. Obviously.
That's what informed sources keep on saying. The growth in PCH is from company car drivers opting out.
[Ignites the afterburners….]
Well, here's some news.
It's not. It's all anecdotal. The whole company car into PCH thing.
It's simplistic, 2+2 = 5 reasoning.
OK, I know what you're thinking. The current benefit in kind climate is encouraging company car drivers to reconsider their position; and that position may well be exacerbated by benefit in kind realignment of company car tax bands thanks to higher CO2 emissions as a result of the WLTP changes to car emissions and fuel consumption.
But the reported demise of the company car is being overstated as a result of the rise in PCH levels.
So let's put simple thinking aside and consider some facts.
The decline in BCH contracts has stabilised: 27,761 in 2017 to 26,235 in 2018.
Meanwhile, latest HMRC data shows only a 2% fall in company car drivers.
There were 25,000 more PCH contracts over BCH in 2018, and only a 1500 reduction year on year in the number of BCH contracts. So, even if we do take the premise that company car drivers are responsible for the PCH increase – and let me restate I DO NOT – where did these additional 10,000 PCH drivers come from?
Could these new PCH drivers actually be retail substitution? Has anyone considered that?
So let's have a look at some more figures, then.
According to the Finance & Leasing Association (FLA), the number of new cars financed by dealers at the point of sale reduced by 3% in 2018. In total that's some 29,000 vehicles. That follows a 7% reduction the year before.
So there's definitely a trend for consumers to turn from dealers to alternative sources of car finance – typically provided by online leasing firms with their compelling PCH deals.
Thus the growing popularity of PCH is much more likely to be driven by consumers coming out of PCPs – where the cost to change / lack of value in the car is pushing them towards the simpler to understand the concept of leasing – rather than company car drivers handing in their keys.
My apologies if I've overburdened you with figures. But it was important.
[Switches afterburners to off]
And I hope that leaves the simplistic BCH to PCH hypothesis well and truly…well, scorched.
---
You also might like…
If you liked this article then check out our posts about similar topics
Ready to make the management of your fleet more efficient?
Request a call back
---