Greener vehicles fuel record car sales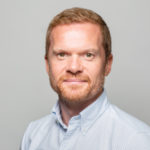 Posted by
Martin Brown
February 2017

Wow! Demand for new cars continues unabated.
Although there were some doubters that car sales could continue at 2016 levels, January 2017 proved the resilience of the car industry and new car registrations reached a 12 year high.
But what was really interesting for me and everyone here at Fleet Alliance who has championed greener car choices, is that sales of hybrid and full-electric cars increased by a fifth to reach a record 4.2% share of these record registrations. This beats a previous high of 3.6% in November of last year.
No surprise the top-five sellers include a number of our customer favourites including the Toyota Auris Hybrid and Mitsubishi Outlander PHEV.
So, why this sudden burst of popularity in alternatively-fuelled cars? (And seeing it's the motor industry, time to introduce an acronym – AFVs – for alternatively-fuelled vehicles. Just in case you thought I was missing a trick…)
First off, there are the air quality issues. And diesels have been taking a real bashing over this as the finger of blame is pointing resolutely at the exhaust pipes of diesels and the pollution they cause in city environments. It's increasingly likely that diesels may be excluded from city centres or have to pay a 'pollution penalty' to enter them, and there's talk of a diesel scrappage scheme, too.
Already London's Mayor Sadiq Khan has announced plans to introduce a T-charge – a toxicity levy – which will come into effect in the Central London Congestion Charge zone from 23 October 2017. It will affect all diesels with pre-Euro 4 engines – generally those registered before 2005.
And then there is Mayor Khan's plans for the world's first Ultra Low Emission Zone in September 2020. This is a ground breaking scheme that plans to set new emissions standards for vehicles driving in London, with only the newest and cleanest allowed to drive in this area. Others will face a costly charge.
London already has a low emission zone in operation, as do other cities in the UK (although at present these only affect buses), but the pressure to clean up city air quality is likely to spread to other urban centres.
Second is the prospect of forthcoming benefit-in-kind taxation charges that will favour AFVs. Although these changes don't commence until 2020/21, that will still be the third year of a company car cycle on any agreement that is taken out now.
For example, a zero emission electric car will be taxed at the rate of just 2%; whereas a more conventional diesel car with emissions of between 95-99g/km will be taxed at 27%, for example.
Finally, customer choice is expanding. New models such as Toyota's funky-looking C-HR are already making their mark on the market and 2017 will see other additions that will prove popular in the form of PHEV versions of the Kia Niro and Hyundai Ioniq.
So expect more of the greener revolution – and watch for the rise in popularity of the acronym AFV!
The Fleet Alliance top five AFVs in January 2017
Mercedes C 350e
Mitsibishi Outlander PHEV
BMW 330e
Lexus CT
Toyota Auris Hybrid
---
You also might like…
If you liked this article then check out our posts about similar topics
Ready to make the management of your fleet more efficient?
Request a call back
---