Greener leasing is on the increase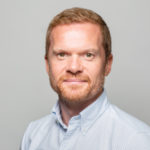 Posted by
Martin Brown
July 2017

It's July, the start of quarter three, so it must be time for the BVRLA's annual analysis of the business fleet leasing sector, covering the first quarter of 2017.
The biggest news is that the total car leasing fleet (all leasing types), has grown by 11% year-on-year, which is fantastic news for all of us! Leasing continues to appeal to more and more people.
Interestingly, especially considering my recent blog highlighting my frustration at the confusion between Personal Contract Purchase (PCP) and Personal Contract Hire (PCH), is that PCH is responsible for over half of the growth. Meanwhile business fleet leasing (contract hire and finance lease) contributed nearly a quarter to that upswing in leasing popularity.
Not only is leasing growing in popularity, but the average fleet emissions of cars added to the leasing pool has reduced in every quarter year-on-year since the BVRLA leasing survey was established and the rate of reduction is accelerating.
In fact, the BVRLA lease car fleet continues to lead the way: in Q1 2017 the average emissions for BVRLA member new registrations was 110.8g/km CO2 compared with the national new registrations average of 120.5g/km. So, good to see that leasing leads the way on getting greener.
However, diesel still remains under something of a cloud and this is also reflected in the proportion of diesel in total fleet, which according to these results continues to decline at 67% for new deliveries (with total fleet at 74.9%).  Petrol deliveries are on the up, but still a way behind at 27.4% (with total fleet at just over 20%). Also on the rise is demand for electrification, with a rise of 5.6% for all new deliveries being plug-in hybrids, hybrids or EVs.
This demand for greater electrification broadly follows research from the June SMMT sales figures, where the AFV (Alternative Fuel Vehicle) sector enjoyed notable growth, with demand rising 29.0% to 10,721 units to maintain a record 4.4% market share for a second month. Petrol registrations rose by 2.5% and diesel fell again, down 14.7%.
I know we've been going on and on to our clients long enough about turning green — but I still really believe it's the future. According to these figures, it appears that the business fleet sector is slowly beginning to taking notice, especially as there seems to be a buzz around AFV vehicles at the moment, with news of the first production models rolling off the Nevada production line of the smallest all-electric Tesla – the Model 3 – plus Volvo's recent announcement that all new models from 2019 will feature some degree of electrification.
It certainly gives me, and the rest of the Fleet Alliance team, added resolve to further champion the benefits of ULEVs and electric vehicles. We're at the start, I feel, of a change in behaviour, assisted by the new models being launched – where electrification of some sort will become the preferred choice of fleets.
---
You also might like…
If you liked this article then check out our posts about similar topics
Ready to make the management of your fleet more efficient?
Request a call back
---