Grant goes slimline for charity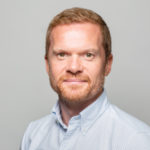 Posted by
Martin Brown
December 2016

You'll have probably already heard about the arctic trek I've signed up for – if not, that is remissi of me! It takes place after Christmas, which is…really rather close. I admit I'm getting a tad apprehensive!
But I'm not the only one signing themselves up for a big mental and physical adventure. In fact, Grant Boardman, Fleet Alliance's Client Services Director, has just completed a GBX challenge – and on top of gaining a new slimline look, he has raised a significant amount of money as a fundraiser for Maggie's Centre too.
Taking part in fundraising is central to our culture here at Fleet Alliance. We think it puts business in its wider context, and whether it's a superhuman effort like David Blackmore's X3 challenge last year, or generous and heartfelt donations at this time of year to Glasgow NE Foodbank's Reverse Advent Calendar Appeal, it's an essential element of our work here at Fleet Alliance. In total we have raised over a quarter of a millions pounds for charity since 2008.
Back to Grant then. Grant's GBX Challenge involved three separate challenges, the first involved him getting on his bike and cycling 62 miles from Maggie's Centre Edinburgh to Maggie's Glasgow, which he completed with two mates back in September.
Then, he was challenged to lose four stone in weight. Not easy as like me Grant enjoys his food and drink. However, I'm impressed to say that Grant managed to shift this not insignificant amount of weight by the start of the third, final and probably the most challenging part of this GBX Challenge – a 12-hour spinathon!
This spinathon had to be the toughest part of Grant's Challenge. After all, who wants to spend 12 hours on an exercise bike in the reception at our Skypark HQ?
Anyway, Grant proved his metal, as he aced this challenge and along with shedding the weight, he has raised an impressive £6,467 for Maggie's. I think you deserve that Christmas break Grant! Well done.
---
You also might like…
If you liked this article then check out our posts about similar topics
Ready to make the management of your fleet more efficient?
Request a call back
---