Google takes safety to the ultimate level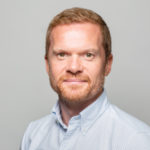 Posted by
Martin Brown
May 2014
This week the internet search giant Google revealed its first prototype driverless car.
I may not be alone in thinking the friendly-faced bubble car has a distinct resemblance to my nephew's Little Tikes Cosy Coupe play car – the red and yellow plastic bubble car that kids can push along with their feet.
The Google prototype driverless car certainly makes you want to smile. Alright, giggle. It looks so toy-like with its dome-shaped appearance and the friendly face added to its soft foam 'frontage' – the term 'bonnet' would be too strong.
But there are two major differences between my nephew's Cosy Coupe play car and the new Google driverless car: first, my nephew has to use his feet for propulsion – the Google car is battery powered; the second is that the Cosy Coupe has a steering wheel – and the Google driverless car does not.
Yup. It really is self driving. The prototype that Google demonstrated has just a stop and go button. And, along with seatbelts, that's all you get.
Google expects its Self-Driving Car Project to improve safety for everyone.
I'm intrigued by the project. While the look of the car might invite mockery, the technology behind it is very, very serious.
Chris Urmson, Google's director of the Self-Driving Car Project, says in his blog 'Just press and go' that not only will it liberate the elderly and partially sighted who cannot continue to enjoy the freedom of a car, it will also improve safety for everyone.
The technology, which includes a roof mounted camera, removes all blind spots so the car has effectively a 360 degree vision, and with the prototype work that Google has done in previous driverless prototypes – such as in the Toyota Prius – has allowed the autonomous car to master driving through Google's home city of Mountain View, California, without incident. That includes cars diving out of side streets as well as errant pedestrians.
Chris Urmson reckons that the software Google has developed can detect a multitude of road furniture and objects simultaneously in a way that human eye simply cannot process. In other words, the technology is safer than the error-prone human.
Companies, notably Volvo, has been working towards a stated aim that by 2020 nobody should be seriously injured or killed in a new Volvo.
It has introduced notable safety features to most of its range as standard such as City Safety, which automatically brings the car to a halt if the driver fails to react at speeds of up to 30mph. Other manufacturers, including Audi, is experimenting with the car that can self-park in multi storey car parks, while systems that can auto parallel park are already with us.
So already there is increasing automation coming to the car.
In the longer term Volvo wants to have a complete absence of crashes in its cars.
No doubt the Google car, laughable as it may look at this particular moment, is part of that journey towards a potentially crashless and safer driving environment.
---
You also might like…
If you liked this article then check out our posts about similar topics
Ready to make the management of your fleet more efficient?
Request a call back
---