Ghosts in the machine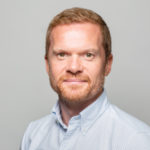 Posted by
Martin Brown
July 2012
Occasionally, we're fortunate enough for car makers to send along to our offices the odd model for assessment. Which is very kind of them.
The rush for the keys is not so pleasant among staff but I usually find that an assertion of my seniority works very well. As does keeping a firm grip on the keys.
Of course, the first thing you need to do when you get in the car is fix the business umbilical cord: the Bluetooth mobile connection.
And quite often you can find previous driver profiles popping up on the screen as you prepare to sync your phone: 'Pair with Bob's iPhone' for example.
Although I've never thought much of it, many cars have hard drives to which you can upload your contacts book as well as your favourite music to create your own jukebox on the move.
Now this is all very good, but a recent advisory notice came across my desk from the Vehicle Remarketing Association (VRA) which sent my data protection alarm bells ringing.
If you find a car with a dodgy line in music on the hard drive, I just want you to know – it's not me.
Having all this personal information and music at your fingertips while the car is in your possession makes life simpler, easier, and more enjoyable.
But what happens when the car comes to the end of its lease and it goes to be sold? Is the data still there?
Had I downloaded my contacts onto the last car I drove? And left them there inside the car, sitting all warm and digitally cosy on the hard drive?
It's an uncomfortable thought. And I wondered how many of the fleet managers that we advise and service had considered this too?
The VRA says that ultimately it is the driver's responsibility to erase personal data from their car before it returns to the rental company, leasing company or franchised dealer.
But I think that best practice for fleets is to ensure that all their company car drivers should delete or factory reset all settings before a car is returned at the end of its lease as part of the company car policy. And to ringfence this, have the car checked by the fleet manager too to ensure there are no possible privacy recriminations.
Which is a bit late for me and some of the assessment cars I've driven.
So if you find a car with a 'Martin's phone connect' in the Bluetooth memory and a dodgy line in music on the hard drive, I just want you to know – it's not me.
Honestly.
---
You also might like…
If you liked this article then check out our posts about similar topics
Ready to make the management of your fleet more efficient?
Request a call back
---