George Osborne plugs into green charge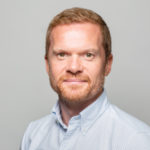 Posted by
Martin Brown
December 2014

Just where are you on blurred seasonality?
Maybe I'm getting older and more curmudgeonly but I really find it irksome when Christmas starts in the shops mid-November.
OK, I know they have a job to do but if you're not careful the magic of Christmas can run out before the big day finally arrives.
There are only so many mince pies you can get through after all…
And then there's the Chancellor, George Osborne.
I mean, just where does autumn begin and end? An Autumn Statement delivered in…December? Seasonally speaking we're in winter – come on George, never mind the leaves falling it's the chilly breeze that's blowing now.
OK, so semantics aside, what did you make of the Chancellor's Autumn Statement? Politically pitched, certainly, but there was some certainty in there for fleets with the news of the freeze on fuel duty. The knowledge that running costs are being held in check, at a time when fuel costs are on the slide, is particularly welcome.
Of course, things might change the other side of an election, so that shouldn't mean a relaxation of fleet policy! If anything, now is the opportunity to explore further ways to reduce fuel expenditure while there's this stable fuel price window.
So what about alternative fuel options?
Now's the time I reckon, given the other announcement not so clearly trumpeted in the Autumn Statement was this: further investment in electric vehicle charging points up and down the UK to the tune of £15 million between 2015-16 and 2020-21.
There are now some 7,500 electric points in nearly 3,000 locations and this further investment will add considerably to the coverage.
So should your fleet start adding electric vehicles and plug-in hybrids to choice lists?
Answer: Yes.
Or, at the very least, start scoping the possibility of doing so. We've taken the plunge here at Fleet Alliance towers.
We've now got two electric Nissan Leaf models on our fleet and we've partnered with Skypark – home of Fleet Alliance HQ – to install and support the cost of an electric vehicle charging point feeding two bays in the visitor parking area.
And we'd encourage you to take similar decisions. Ultra low emission vehicles can help you reduce running costs dramatically, push down the benefit in kind exposure of your company drivers, and at the same time help clean up air quality.
The Chancellor has thrown his weight behind cleaner car technology. And it's where we see the fleet future – whether it's a late autumn in winter or an early summer in spring…
---
You also might like…
If you liked this article then check out our posts about similar topics
Ready to make the management of your fleet more efficient?
Request a call back
---