Fuel rise hits the hold button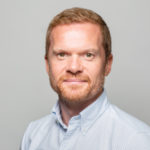 Posted by
Martin Brown
June 2012
One social media wag suggested that it was just as well the fuel duty hike was delayed – it would save on ministerial fuel necessary for all the recent government U-turns…
Was the Chancellor going to do anything else? I doubt it.
In a tricky place, somewhere between a rock and a hard place, the Government strapped on its body armour, crashed into the hard place, and abandoned its 3p fuel duty hike that was due to take place this August.
We shouldn't get too euphoric about the news: the rise has been delayed only, to January 2013.
Huzzah!
Indeed. There was a collective sigh of relief from the Fleet Alliance office staff when the announcement came through yesterday.
Who wouldn't be happy? After all, whether you were a business owner considering the rise in your fleet fuel bill or a private driver wondering how to make the necessary savings to take in the price increase, the news was truly welcome.
Because it's not just 3p is it? Once VAT is added, the rise is actually 4p a litre. Ouch!
However, we shouldn't get too euphoric about the news: the rise has been delayed only, to January 2013. (I'm sorry if that sounds bah! Humbug…)
But the delay does mean more time to plan for the increase.
So how do you get your fleet into shape? Here are a few of my tips:
Concentrate on whole life costs – these take into account fuel usage and give you accurate comparisons between cars
Low CO2 emission cars are the way to go – both for drivers (benefit in kind) and for fleets (saves on fuel and National Insurance costs)
Fuel cards – control and analyse your spend and reduce administration
Reconsider free fuel – is this a perk or costing the driver and company more money than the actual cost of fuel? In our experience, it's usually the former
Although the Government is simply delaying the inevitable, it's still something to be welcomed – for both businesses and individual drivers. But businesses should make hay while the sun shines – as a well-optimsed fleet is better prepared for subsequent price hikes.
I've gone all bah! Humbug again, haven't I?
---
You also might like…
If you liked this article then check out our posts about similar topics
Ready to make the management of your fleet more efficient?
Request a call back
---