Fuel management and the lower cost of fuel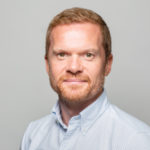 Posted by
Martin Brown
September 2015

When was the last time you went past a fuel station and saw the price of diesel was below that of petrol?
Quite. I can't recall either.
I have to admit, the first time I thought I had misread the sign; the second time I knew it must be true.
It seems the combined effects of falling oil prices, especially for the heavier diesel fuel, and supermarket fuel wars, are having a beneficial effect on the amount it costs to keep your car on the move.
So while the soggy weather has taken the heat out of the summer sunshine, the lower price of fuel has definitely taken the heat off the cost of motoring. 
But while the fall in fuel costs is to be welcomed, it's also not the time to take your eyes off the company's fleet fuel bill – and allow price complacency creep into your fleet.
HMRC is already on the case with lower Advisory Fuel Rates, which started on 01 September. 
So what's the best way to ensure you get best value for money from your fleet fuel bill? Here are a couple of pointers for you to consider:
Do you have a fuel policy? (Well, I might as well start with the obvious question!)
If not, you really should – and that starts with choosing economical vehicles for your fleet. 
Key questions you should be asking, are:
Does a diesel-only policy works for your fleet?
If some of your drivers are covering fewer than 20,000 miles a year, would a hybrid car be better?
Or, if the daily mileage is very low, how about cutting out the fuel altogether and going for an electric car?
These are important questions and require addressing to maximise an effective fuel policy.
With the right cars in place, the next step is to manage fuel expenditure – and fuel cards are the best way to do this. 
The benefits are:
Centralisation of all fuel costs (which cuts down administration time)
Better management information (identify drivers who would benefit from driver training)
Discounted fuel costs and as much as 45 days credit on the fuel bill.
An effective vehicle choice policy and fuel cards are not difficult to implement and will pay you dividends. And even if the price of fuel still continues its downward trends, there's no reason why you shouldn't be capitalising further, and making even greater savings on your fleet.
If you want to know more about implementing a fleet fuel policy then we have produced a free white paper on Effective Fuel Management, which I'm sure you'll find helpful.
---
You also might like…
If you liked this article then check out our posts about similar topics
Ready to make the management of your fleet more efficient?
Request a call back
---