From the school run to the streets of New York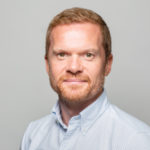 Posted by
Martin Brown
May 2014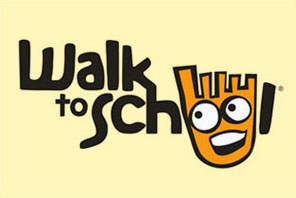 Imagine a moment in your life that should be joyful, welcoming and fun actually being more stressful than what you would experience at work.
I had to do a double-take when I saw that very question asked on TV, whilst preparing for the day at Fleet Alliance HQ.
Believe it or not, it involved the school run.
A staggering 32% said the school run was more stressful than being at work; 44% feared for the safety of their kids going to school; and a further 14% saying they feared verbal or physical aggression from other parents.
The figures come to light before Walk to School Week commences (19-23 May). And organisations such as Living Streets and Sustrans are highlighting the dangers.
I still find it incredible that such a state of affairs should come to pass – but I also wondered what approach a fleet manager might have faced with similarly worrying statistics.
The first step would be to de-escalate affairs: encourage walking – it's healthier anyway; or encourage parking further away and then walking to lower the risk.
Next steps would be to positively motivate the above two options by creating a league with prizes or inducements that encouraged more staff to participate.
Fleets should always be looking for opportunities to lower risk, make their drivers safer and to remove stress.
The final step in the programme would be to create a safer zone around the risk area – perhaps with exclusion zones.
Now, perhaps not all of these solutions are available to local governments and schools, but many of them could be brought into play: leagues for children who walk and so on to encourage further participation.
But what I really want to highlight is attitude to risk. In my experience, fleets are very good at managing risks. But that doesn't mean they are perfect.
Fleets should always be looking for opportunities to lower risk, make their drivers safer and to remove stress.
A fuel reduction strategy is one – what meetings are really necessary that require driving to a client? Can car sharing play a part? What about using public transport? What about encouraging staff to work at home one day a week?
All these and many, many more are in play and at the disposal of fleet managers. But the real trick is the encouragement factor rather than the big stick; the best way to do so is to have inducements that reward a change in behaviour however small, from a weekly box of chocolates to a monthly trip abroad. Better in my opinion than paying for accident damage. Or, perhaps, the consequences of something far, far worse.
And if you think that the school run is a lost cause, then here's one final thought:  Sweden is exporting its Vision Zero plan for no road deaths or serious injuries to the streets of New York.  Impossible?
New York's mayor thinks not. And has started taking the action to reduce the risk to the citizens of his bailiwick now.  Which shows, that however great the risk, action can be taken to lessen it.
Which should be taken on board by schools, local government … and fleet managers
---
You also might like…
If you liked this article then check out our posts about similar topics
Ready to make the management of your fleet more efficient?
Request a call back
---