Four cars for your own Tour de France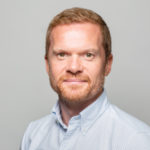 Posted by
Martin Brown
July 2015

I've tried cycling. I enjoy it for the odd 25 miles or so. But I'm not what you would call a keen cyclist. Well, the weather in Scotland is not great for staying dry – that's my excuse!
But full marks to Chris Froome, the winner of this year's Tour de France – three weeks of racing on the flat, up the mountains, and racing down the descents.
It's Froome's second win in the great French classic, and the third since Sir Bradley Wiggins took yellow in 2012.
Now we might not all be Chris Froomes or Sir Bradleys, but if like me you do enjoy a bit of recreational cycling then what cars are best suited to carrying bikes, either for you and your family or you and your mates?
Here's my top four to create your own tour.
Citroen Grand C4 Picasso
Hailing from the home of the Tour, if you're a keen biker there are many more reasons to buy the Grand C4 Picasso, than just because of the French double chevrons on the bonnet. It might not be the cheapest MPV on the market, but where the Grand C4 scores, is that it's more spacious inside than rivals and in 1.6 e-HDi diesel form, offers competitive tax and running costs.
Jaguar F-Pace
As previewed in lightly-disguised, prototype form for the Jaguar-sponsored Sky team on this year's Tour, Jaguar's first SUV certainly looks at home with a couple of bikes on the roof. We'll only have to wait until September for the production version, but highlights are said to be the class-leading interior space and keen driving experience.
Mitsubishi L200 Series Five
Not strictly a car, but Mitsubishi's all-new fifth-generation L200 pick-up has been significantly improved enough to be worthy of serious consideration here. Car-like to drive, the L200 is capable enough to go riding off of the beaten track if you need it. Finally it has all of the standard kit expected of a high-end car, wrapped in the practical pick-up bodywork. If you run it as a company car, you also get to pay a reduced tax rate too!
Skoda Superb Estate
A keen supporter of the Tour, but the current teams in France are having to make do with the old car and not this sleek, Audi-like new one. Apart from the sharp new-looks, the Superb estate's fundamentals remain the same with the new car. Like the last, there's the same massive boot, limo-like rear space and affordable prices. There's a fleet-focused 95g/km Greenline version imminent too.
---
You also might like…
If you liked this article then check out our posts about similar topics
Ready to make the management of your fleet more efficient?
Request a call back
---