Fleeteye award-winning service: it's the staff the count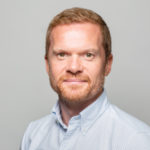 Posted by
Martin Brown
April 2016
Woo hoo! We're winners again.
#MiniFistPump
Yes, for the second year in a row, I'm so very pleased to announce that Fleet Alliance has been voted the UK's top choice for customer service in the Experteye awards.
For those of you that aren't in the know, The Fleeteye CSI remains the benchmark survey in the fleet sector for measuring service levels from major contract hire and leasing providers.
It's almost like the JD Power award of the fleet industry. This Fleeteye CSI honour was the result of your thoughts in Experteye's 2015 market-leading post-sale customer satisfaction survey.
Covering the whole of 2015, there's no escaping the gruelling, independent research to achieve this award. In fact, fleet operators are asked an extensive range of questions on a monthly basis to measure consistency over the year.
I'm truly humbled that we've again been recognised by our industry, given the detail and complexity now of what is required of a fleet management company – the days of just providing vehicle finance are truly in the past.
At the risk of repeating myself – and I make no further apology for banging on about it again – but customer service is at the heart of everything we do at Fleet Alliance. So this year's award is further testimony to the hard work, efforts and endeavours of our customer-facing staff, who are committed to ensuring we deliver outstanding service.
The judges recognised this and said: "To win this accolade for the second year in succession reflects the strength of Fleet Alliance's customer satisfaction ratings, which have been consistently impressive."
They went on to add: "All results are based on independent feedback we receive from their customers, making Fleet Alliance deserved winners of our award for best customer service for the second year running."
This might not be the first of our customer service wins, but they are all important. As a company we will continue to look at ways to further improve our customer service in order to maintain our position at the top.
To be honest, I can't quite believe what a great team I have behind me here at Fleet Alliance. Our processes are nothing without excellent staff and they are the backbone of great customer service.
They enjoy what they're doing too – as we've already received awards for being one of the best places to work, plus the gold accreditation for investors in people, this looks like it's working!
We like to look after our staff and in turn they work hard for you – but please don't think this is a monotonously grey process (as I write, rather like the weather outside Fleet Alliance HQ) because we don't think time at work should be taken too seriously.
Called 'Fleet Alliance Loves', it's basically an outlet for staff to do fun stuff together as a team and raise some money for charity at the same time.
So congratulations to them: I raise an imaginary glass of fizz to all our employees, who are so important in all the business that we do. And to our customers, I hope it gives you even greater confidence in our services.
---
You also might like…
If you liked this article then check out our posts about similar topics
Ready to make the management of your fleet more efficient?
Request a call back
---