The Fleet Alliance five top low-emission cars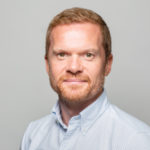 Posted by
Martin Brown
March 2016
Not got a low-emission model on your fleet? Hmmm….
Research gained from our 18,400 strong Fleet Alliance vehicle fleet, means you're in the minority.
We've seen carbon levels fall to a tax-saving all-time low of 119g/km per vehicle for new cars ordered in 2015. What's more, one in five of all new cars ordered was sub-100g/km compared with 16% in 2014, as corporate customers increasingly specify green models.
During the last 12-18 months, we've been continually advising fleet clients of the importance of setting fleet policies that encourage the take-up of low carbon-emitting cars to capitalise on tax savings, National Insurance and fuel costs. So to encourage those of you that are late to the low-emissions party, here's the top five greenest cars from the Fleet Alliance vehicle fleet and why they're popular.
Mitsubishi Outlander PHEV

Officially the UK's most popular ULEV (ultra-low emission vehicle to keep you in the jargon picture). Last year saw 11,681 Outlanders sold in the UK, a growth rate of 118% over 2014. It was also the greenest car on the Fleet Alliance fleet in 2015, with emissions of just 48g/km.
Lexus CT

Compact design, luxurious interior, plus low carbon emissions of just 82g/km. It's no wonder the Lexus hybrid is included in our own company car policy, to encourage our employees to consider green alternatives. After all, there's no point in not doing what we preach…
Peugeot 208

When fitted with the 1.6-litre Blue HDi 75 engine, this cheeky and refined French Peugeot 208 supermini has impressive emissions of just 73g/km – better than some hybrids.
Peugeot 308

Next on the list is another Peugeot and a past Car of The Year winner – the Peugeot 308. In 1.6-litre HDi diesel 120 form, it has impressive CO2 emissions of just 82g/km.
Skoda Fabia

Last, but definitely not least, is Skoda's sharp-looking Fabia supermini. Launched in 2015, the latest supermini is its most spacious and best equipped yet and in super-frugal Greenline form, boasts CO2 emissions of 82g/km and 91mpg consumption.
Not sure what the different types of green car are? Here are the three main types.
Electric Vehicle
An electric vehicle or EV, is a vehicle powered by one or more electric motors, using electric charge stored in rechargeable batteries. Popular examples of electric vehicles include the Nissan Leaf and Tesla Model S.
Hybrid Vehicle
A hybrid vehicle uses two or more distinct forms of power, such as an internal combustion engine and an electric motor. Key examples include the Lexus CT (a petrol/electric hybrid) and Mitsubishi Outlander PHEV (plug-in petrol/electric hybrid).
Hydrogen Vehicle
A hydrogen vehicle is one that uses hydrogen for its source of motive power. Usually powered by a fuel cell, this cell transforms the hydrogen to mechanical energy, which drives the wheels. Hydrogen powered models are rarer, but cars available include the Hyundai ix35 Fuel Cell and Toyota Mirrai.
Want to know more?
Why not download our White Paper on turning your fleet green called Going, Going, Green? [https://www.fleetalliance.co.uk/white_paper/going-going-green/]
---
You also might like…
If you liked this article then check out our posts about similar topics
Ready to make the management of your fleet more efficient?
Request a call back
---