The Fleet Alliance F1 grid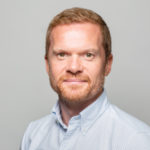 Posted by
Martin Brown
March 2017
It is the end of March and after a 117 day break, plus the reveal of new cars and drivers – 10 teams and 20 drivers go head-to-head to lift the prestigious Formula 1 World Championship and Constructors titles at the first grand prix of the year – Australia this weekend.
Will Lewis Hamilton be waving the British flag at the stop of the standings once more? Or will Sebastian Vettel and Ferrari be able to mount a serious challenge? Finally, will McLaren's Honda engines finally come good for Fernando Alonso? Then again…
More to the point, have you seen these new F1 cars?
Wow, they look great! All low and wide, with fatter tyres promising extra grip through the corners that will require supreme effort from the F1 superstars as they battle the extra G-forces.
So I can't wait for Sunday's green light. But of course F1 cars are fairly distant cousins of the fleet cars you and I drive. The lack of ground clearance, no headlights and just one seat are just some of the restricting factors. And where do you hang your number plate?
So here at Fleet Alliance towers we've picked our five road cars associated with current F1 teams, that offer the same sort of performance and handling thrills but are road legal to form our own F1 grid.
So adjust your goggles, here goes.
Aston Martin Valkyrie
Like the Mercedes AMG R50 also on this list, the Aston Martin Valkyrie is designed as a race car for the road with the help of the Red Bull Formula 1 team. Powered by a 6.5-litre V12 engine, reputedly designed by legendary engine builder Cosworth, and a lightweight hybrid system. It isn't just the engine in this Aston that's special – just look at it! Acclaimed F1 designer, Adrian Newey, is responsible for the exterior styling and if you look closely there's all the scoops and aero that you'd expect of an F1 car.  The price is expected to be £2million and just 99 are planned for production. We're working hard on a lease price…
Ferrari Superfast
Word is that Ferrari, along with Mercedes, were fastest in pre-season F1 testing, but the iconic Italian sportscar manufacturer also proved it has got a sense of humour when naming its latest super car. I mean with 789bhp and a 0-60mph acceleration time of just 2.9-seconds – it couldn't really be called anything other than Superfast – could it? But this new Ferrari isn't just about the performance. With its classic GT styling, it looks gorgeous too.
Honda NSX
Think of a car when you remember the F1 Racing legend Ayrton Senna and I'll bet you'll be thinking of the first-generation Honda NSX. But while Ayrton can no longer be with us, you'll be pleased to know that the NSX is back for the next-generation of supercar lovers. Like the McLaren P1 and Porsche 918 Spider, the Honda is a hybrid, but despite this technology, the NSX performs as you'd expect with a 0-62 acceleration time of just 3.3 seconds and a top speed of 191mph. I love the NSX's futuristic looks, plus I understand it's one of the easiest on our grid to drive.
McLaren 720S
I really hope that McLaren can go wheel to wheel with rivals Mercedes and Ferrari after last year's woeful F1 season. On the road however, things are looking rosier for the Woking-based sportscar manufacturer with the recently-revealed 720S. Get over the striking styling and underneath the 720S boasts 711bhp and a massive 770Nm of torque from the brand new 4.0-litre V8 twin-turbo engine. This means 0-62mph acceleration in just 2.9 seconds and on to a licence-losing 212mph top speed. McLaren are going Ferrari-chasing; I just love the look of the 720S.
Mercedes AMG R50
This AMG GT R is as hot as a Mercedes gets for now. But announced at the Paris Motor Show last year, then teased just weeks ago at the Geneva Motor Show – was the R50, the new hypercar which is due in 2019. Despite the reported £2.3m list price, I reckon this AMG will be worth waiting for as it's basically an F1 car for the road! Highlights include a big-power four-cylinder engine with hybrid electric assistant, which is directly descended from the F1 car, and a power-to-weight ratio expected to approach one kilogramme per horsepower! Just 275 will be made, so it will be ultra exclusive too – wow, just wow!
---
You also might like…
If you liked this article then check out our posts about similar topics
Ready to make the management of your fleet more efficient?
Request a call back
---