Five stories to jump-start 2014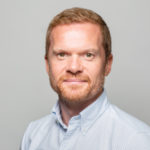 Posted by
Martin Brown
January 2014
If you've sploshed along in the rain long enough in this early part of January – and I certainly have – then I'm already feeling the need for something more cheerful.
Something to set me on the way towards the promise of spring sunshine.
And I think I've found it.
So here are five great stories that I'm sure will put you in the right frame of mind to attack the rest of 2014 – and put an end to this soggy, wet, weather induced misery!

1. Car sales success
2013 was a bumper year for car sales in the UK. This is fantastic news for the car industry, recording a 10.8% uplift over 2012 to 2.3 million cars – the best in five years and way ahead of what has been a moribund European market otherwise.
Fleet and business sales were up by 24% reflecting the increasingly confident economy – and with growth of 2.4% in the economy forecast this year, I suspect we'll see car sales continue at the same pace.
Reducing fuel expenditure is critical in containing fleet management costs.
We certainly experienced a bumper year, too, with a 17% increase in our fleet sales.
The best selling car of 2013 was the Ford Fiesta while our most popular car was the Audi A3. Who will be the sales winners of 2014? Looking forward to finding out.
2013 was a bumper year for car sales in the UK – the best in five years and way ahead of the European market.

2. Greater car connectivity
A multitude of different operating systems for smart phone car integration is always bad news for the end users – in our case company car drivers.
So I was really pleased to see that Google is aiming to make its Android system the default system for connected car services with the Open Automotive Alliance – in the same way it has for different smart phone and tablet makers. Audi, GM (Vauxhall's parent company), Honda and Hyundai have all signed up.
And if you haven't downloaded it yet, have a look at what apps are available for company car drivers in our latest white paper – along with our very own e-fleet management app!
In-car connectivity will be increasingly important in 2014. And this Google step can only help accelerate that.

3. Digital dashboard future
Talking of in-car connectivity, I was really excited to see the future of the dashboard demonstrated by Audi at the recent Consumer Electronics Show in Las Vegas.
It's a fully digital affair displaying all the information with 3-D graphics directly in front of the driver, eliminating the requirement for a central display monitor – meaning less dashboard clutter. If you look at the photo the temperature controls are also on the air vents! And this is coming to us soon – it's the dashboard of the all-new Audi TT.

4. The arrival of the digital tax disc
I'm not a fan of inefficiency in any form – and the way we had to tax cars was positively stone age. In October this year we can look forward to the digital tax disc. It will save fleet managers immense amounts of time and an estimated £10m in reduced administration.
Think how more effectively you will be able to manage your fleet as a result? Can't wait for this one – and I suspect neither can you.

5. New Nissan Qashqai gets the What Car? vote
The first awards of the year are out – and it's gone to the new Nissan Qashqai, which was voted Car of the Year by influential consumer car mag What Car?.
The previous Qashqai was always popular with good reason – an SUV that you could use every day – and with this sort of accolade behind it, the new Qashqai should do amazingly well.
It's built in the UK, has sub 100g/km CO2 emissions so it's ideal for company car drivers, and CAP running costs are good too – under 50p per mile. Last year the Nissan Qashqai was number six in the sales charts – could it finish higher this year?
So there we are: five stories to set the scene and get 2014 really into gear. What are we waiting for?
---
You also might like…
If you liked this article then check out our posts about similar topics
Ready to make the management of your fleet more efficient?
Request a call back
---