Five hotshots from the LA catwalk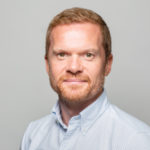 Posted by
Martin Brown
December 2014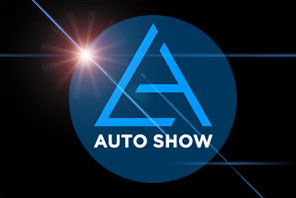 Hollywood needs stars – and the honeypot for the film industry had its own beauty parade of talent in the Los Angeles Motor Show.
OK, perhaps I should be less formal and more US: the Los Angeles Auto Show, to give the motor expose its proper title, has just ended its glittering run at the Los Angeles Convention Center.
It was another year full of wild, whacky and sometimes preposterous cars – what about the Chevrolet Chaparral 2X Vision Gran Turismo, for instance, the car that you can only drive on your PlayStation? – but also previews what we're likely to see coming over to Europe.
Here's my top five from the show:
Mazda CX-3
This is top of my pile. The compact Mazda SUV looks set to make sure the streets aren't just dominated by the Nissan Juke and Ford EcoSport. Fleet favourite will be the fuel-reducing SKYACTIV tech 1.5 diesel model. Expect to see it over here in 2015. Looks great too.
Audi Prologue Concept
New Audi design boss Marc Lichte has started putting his stamp on the design language of Audi. While not a complete reinterpretation of the way future Audis will look, the Prologue demonstrates a sharper, sleeker and more contemporary appearance for future Audi models, along with more hi-tech interiors. Will we see this look on the new Audi A4 next year? Here's hoping.
Volkswagen Golf R Estate
I mean, why really put 300PS and four-wheel drive into a Golf estate car? Because if you're VW you can. I've driven the hatch. And it is amazing! So if you fancied one but needed more space for the dog and need to get the hound to the park quickly for its walk, this is your answer. And some £32k. Here next spring.
Bentley Grand Convertible
LA – it's boulevardier country. And what better for Hollywood A-listers than this: the newly unveiled Bentley Grand Convertible. Bentley says it's a concept; but it looks oh-so-good I bet they put it into limited production. And beneath that long bonnet is the Mulsanne's awesome V8 producing an astonishing 1100 Nm of torque. Inside the Bentley mastercraftsmen have been at work on14 naturally tanned leather hides which they've merged together with progressive-diamond quilting. This really is ultimate Crewe-built luxury. And LA always gets the sunshine…
Toyota Mirai
From the enormity of the Bentley and its vast reserves of power to the eco juice of the Toyota Mirai – Toyota's first hydrogen fuel cell car. The only thing to come out of the tailpipe is water vapour. It goes on sale in Japan this year; and will be in the UK by September next year. Toyota reckons the fuel cell Mirai will have a range of 300 miles between fill ups. Will it work here? Remember, Toyota gave us the Prius; and hybrid power is now commonplace. So don't bet against it. Hydrogen will be part of the future green fleet landscape.
---
You also might like…
If you liked this article then check out our posts about similar topics
Ready to make the management of your fleet more efficient?
Request a call back
---