Five future fleet favourites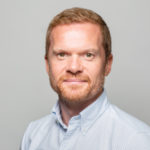 Posted by
Martin Brown
September 2014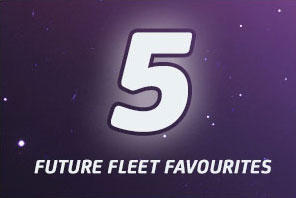 I always look forward to this time of year for car news.
There's always lots of future model announcements as we run up to one of the major motor shows at this time of the year.
This year it is Paris, next year Frankfurt, as the two shows alternate. And we can expect an avalanche of good stuff coming our way.
Already announced  is the new Honda baby SUV, which the company plans to show at Paris. Called HR-V, I'm sure it will be a big hit with fleet user choosers.
At the other end of the scale, destined more for captains of industry with a green agenda, there is the Mercedes-Benz S-Class S500 Plug-in.
This extraordinary luxury car is exempt from the London Congestion Charge, thanks to CO2 emissions of 65g/km, has a claimed fuel economy of 100-plus mpg, and will be available in long wheelbase form only. Stunning!
But these five cars I have chosen are coming to you soon and offer a great variety of choice to fleet customers. So here we go.
BMW 2 Series Active Tourer
Amongst motoring circles the big news is that this car is the first front-wheel drive BMW and the first three-cylinder BMW. For fleet customers, I suspect what interests them more is that here we have a Golf-sized competitor from BMW.  Benefit in kind tax is from £821 a year for the 218d SE model. Here at Fleet Alliance we think the car will attract a raft of new company car drivers to the brand.
Ford Focus
The Ford Focus was a good car already, but this latest update – with the Aston Martin style front grille, tidied up rear styling and a range of engine, chassis, refinement, and ride upgrades – makes this new Focus quite exceptional. It might not have the cachet of a premium badge, but the Focus is one of the best cars on the market in this category. End of.
Hyundai i20
The i20 is a supermini, right? Well, yes it was. But now it's gone all grown up and offers nearly the same interior space as cars from the class above and a whole host of big car features, too, from a panoramic sunroof to heated steering wheel. Hyundai models continue to get classier and classier – the i20 is the latest flag carrier for the brand. Worth checking out.
Jaguar XE
Oh my, how we have been waiting to see this BMW 3 Series competitor in the metal. And we weren't disappointed when it finally appeared at the end of an extravagant build up that included helicopter delivery and Emeli Sandé singing from the Thames. Prices for this show stopping sports saloon start from £27,000 and there's a British built diesel engine to go under the bonnet – promising a real Jaguar company car competitor. Can't wait!
Volvo XC90
We've waited a long long time for a new XC90, but it's been worth it. There's still the big SUV stance, seven seater capability, masses of really good safety kit, and best in class CO2 emissions. How about 60g/km for the plug-in hybrid? You can have a look at the car in Volvo dealerships from October while first deliveries will be in May 2015.
---
You also might like…
If you liked this article then check out our posts about similar topics
Ready to make the management of your fleet more efficient?
Request a call back
---