Five fleet tips for facing winter driving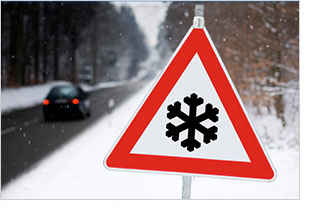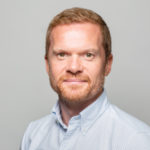 Posted by
Martin Brown
January 2013
There was a moment during this cold snap when the Fleet Alliance Head Office (based as it is in Glasgow) was bathed in winter sunshine while the south of England was swathed in deep, white snow.
How we felt smug. Though not for very long, of course…
As the current news and weather reports constantly remind us, the snow and ice we are experiencing creates really treacherous conditions for fleet drivers, as well as the general motoring public.
So what can be done to minimise these driver risks? Here's my top five fleet winter driving tips for company car fleet managers:
Don't drive
It's not worth the risk – not only for a driver's welfare (most importantly) but also to the additional cost of likely accident damage. Employers have a duty of care for all employees, and to those people around them affected by those business activities (other road users). So don't put employees (and the public) in unnecessary danger. Make sure appointments are re-scheduled, or turned into phone conferences; employees can work at home if necessary.

Every time the temperature drops below 7°C, drivers are safer on winter tyres.

Consider winter tyres for your fleet
Winter tyres can play a significant role in upgrading the safety of your fleet.
Winter tyres – also called cold weather tyres – have a construction that allows them to operate more efficiently below 7°C, providing much greater levels of traction. Stopping distances from 20mph are reduced by around 11m on icy roads, for example. So every time the temperature drops below 7°C, drivers are safer on winter tyres.
Clear the car properly before setting off
And not just the glass area. It's important drivers clean off the snow and ice on the headlights and rear lamps, too – it's one thing being able to see out of the car, another to make sure other motorists can see your car approaching – or braking. And don't forget that if the parking sensors aren't cleared of snow, they won't work. So don't go 'bump' waiting for the 'beep'! And don't forget to clear excessive levels of snow from the roof of your car. The fine for not doing so could be as high as £60 plus three points on your licence – or worse if snow falling from your car is shown to have caused an accident.
Drive smoothly, slow down
Smoothness is everything. Go gently on the throttle, don't stab the brakes, and reduce your speed. The braking distance on snow and ice can increase by a factor of ten, which is like comparing the length of a London bus with the length of a football pitch.
Common sense
A little always goes a long way.
---
You also might like…
If you liked this article then check out our posts about similar topics
Ready to make the management of your fleet more efficient?
Request a call back
---