Five fleet resolutions for 2014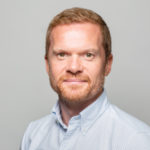 Posted by
Martin Brown
January 2014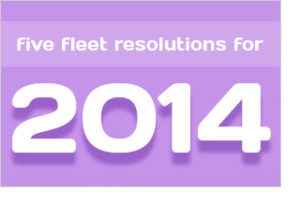 How was Christmas for you?
I had a lovely time visiting family, having a bit of down time and R&R – although I was slightly disappointed that Santa seemed to totally ignore my wish list (see my previous blog entry).
But now, as we stare bleary-eyed at the new year (always so difficult to get going after such a relaxing break, isn't it?), it's that time when we write our new year's resolution list. Don't we?
So without further ado, here are my five fleet resolutions for 2014:
Fuel – get it organised. The cost of fuel might have stabilised, and the Chancellor has frozen the 2014 fuel duty rise, but don't let that lull you into a false sense of security.Over the past five years the cost of fuel at the pumps has risen 50% – while over the last two years it has risen at an average of 18%. So don't expect anything to get in the way of this upward trajectory.So what can you do? Consolidate your fuel costs with a fuel card to reduce administration and benefit from lower prices. That will help you get more organised with fuel and you will be able to track expenditure patterns more clearly.

Also look at downsizing your company car fleet to minimise the impact of fuel increases on drivers; ensure drivers get the message that further savings are contained in their right foot; and look at whether alternative fuels might bring further fuel savings.

Electric Vehicles – have a look.This consideration is linked to the resolution above. Electric Vehicles (EVs) such as the British built Nissan Leaf and BMW i3 can bring significant savings both to fleets and company car drivers in terms of running costs and BIK.Where range might remain an issue, consider if plug-in hybrids or range extenders such as the Vauxhall Ampera and BMW i3 REX might be more suitable.I can foresee more activity and interest in this market now that BMW has launched its i3, putting the EV firmly in the fleet mainstream.
Tax realignments – is your fleet choice list on the tax ball?The changes introduced to company car taxation will soon start to impact further on the living standards of company car drivers as the tourniquet of the current system tightens yet again for 2014/15.Have you the right cars on your fleet to minimise these changes? See resolution 2! Are they producing the right cost savings on fuel? See resolution 1!Looking towards 2016/17 when the diesel surcharge is dropped, does your fleet make the most of the tax savings possible up to that point – for example with hybrid cars? And will your fleet policy then require changing for all new cars in 2016/17?

There's a lot to think about here – but doing nothing is not the way forward.

Mobility solutions – do you have any?Can you reduce your fleet expenditure by increasing your usage of short term rental? Would some company car drivers benefit from losing the car and the taxation that goes with it by using rental when required for business? Could you use rental instead of a pool car and save fleet costs that way?Mobility solutions have a crucial part to play in any fleet – it's important to make sure your fleet shttp://fleet.glasgoweb.net/wp-admin/post-new.phphapes up.
Costs – they still need further scrutinyWhile the Government has forecast growth of nearly 2.5% in 2014, cost saving will still remain of paramount importance if business is to benefit fully from stronger economic activity.So do you have the fleet management systems around you to highlight where further cost savings and efficiencies can be made? Are you getting integrated fleet support from your fleet provider?Car makers spend millions on improving the efficiency of their cars from lightweighting and improved transmission systems to smoothing vehicle aerodynamics to minimise drag. Take a leaf out of their book and see where small savings can be made through better efficiency.
So there you have it. If you follow my five step resolution charter, I'm sure you'll not only end up with a more cost-effective fleet, but a more efficient fleet operation too.
Good luck for 2014!
---
You also might like…
If you liked this article then check out our posts about similar topics
Ready to make the management of your fleet more efficient?
Request a call back
---