Five fleet management tips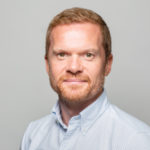 Posted by
Martin Brown
August 2013
I was chatting to a friend of mine the other day in a bar (not an unusual occurrence for me, I must admit) and the question of jobs came up.
"So what do you actually do?" my friend quizzed.
"Well, I run a leasing and fleet management company," I replied.
"Yeah, I sort of know that" replied my friend, "But what exactly is fleet management? Is it like looking after your collection of toy cars?"
"Well…" (I admit, I was found out on the toy cars bit.) But a good point – what is fleet management?
Away from the bar and now at my desk, I would say it's the efficient management of a fleet of company cars and drivers that reduces costs and risk for the employer while delivering a valuable asset to the employee.
I reckon that's about right.
So what does effective fleet management involve? Here are my five top tips for fleet management.
For maximum cost efficiency, go for a sub 130g/km fleet. Any car above this limit has 15% of its lease disallowed against tax.
Keep the fleet below 130g/km
This a key tax break: any car above this point and 15% of the lease is disallowed against tax. So for maximum cost efficiency, go for a sub 130g/km fleet.
A strong end of contract policy for your drivers
It's important that your drivers treat company cars as if they were their own cars. In fact, how about rewarding good behaviour? If you don't, it will cost you in end of lease refurbishment charges.
A strong mileage management system
A robust monthly expense reporting system is critical to controlling the cost of fuel, eliminating excessive and false fuel claims, and keeping your drivers HMRC compliant. You don't want HMRC to clobber your drivers for extra tax; or your business for failing to keep correct records.
Simple vehicle inspection reports
Company cars are valuable assets and should be treated as such. A monthly condition report helps you keep an eye on the state of your fleet and makes your drivers perform simple care and maintenance operations (tyre wear, fluid top ups, and so on). From an employer's perspective, it's also a critical part of employer duty of care and provides an essential audit trail.
Electronic licence checking
How do you know your drivers are licenced to drive? The answer is – you don't. And that could leave you severely exposed as an employer. Manual checks aren't good enough. Make sure it's electronic; and your drivers are legal.
---
You also might like…
If you liked this article then check out our posts about similar topics
Ready to make the management of your fleet more efficient?
Request a call back
---