Five fleet issues to face for 2018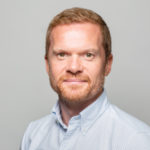 Posted by
Martin Brown
January 2018

Welcome to the New Year! I trust you all had an excellent festive break and are feeling refreshed and ready to tackle whatever the New Year of 2018 may bring.
For fleets I think there are some certainties about what we can expect. Here's my five for the future in 2018.
Low emission goes high agenda
We saw the start of this in 2017 as a media-frothed anti-diesel sentiment took sway – diesel started falling out of favour, while petrol and low emission vehicles started coming onto the agenda.
So we'll see lots more electrification in 2018 as fleets start attempting to adjust to the idea of plugging in as well as fuelling up.
While cars like the new all-electric Nissan Leaf offer nearly 200 miles on a single charge, I suspect we'll see fleets taking a stepping stone approach with plug-in hybrid electric vehicles (PHEVs).
These provide limited electric-only driving for urban cities, but none of the range anxiety of full electrics because there's always an engine there to help out.
While they might provide a stepping stone approach, fleets will still have to go full on with charging provision, otherwise any benefits from the battery will be totally lost.
PHEVs offer a great opportunity for fleets to lower emissions, ameliorate benefit  in kind taxation for drivers, but their introduction needs careful planning and execution. If you have questions we're happy to help.
Voicing your thoughts into actions
Amazon's Alexa. Google Home. And to arrive, Apple HomePod. Speak to a gadget and it shall carry out your demands.
I think in 2018 we'll get more comfortable speaking commands to our cars. It means we can keep our hands on the steering wheel and our eyes on the road rather than distractedly looking for a function button to action.
Of course cars have had this for some time – such as Apple CarPlay and Android Auto – but how many drivers use them effectively? Car makers such as Ford (Ford Sync) and Volvo (Sensus) are providing such features as standard depending on the spec of the car; these are useful additions for fleet drivers out on the road – it will enhance the safety of the vehicle they are driving.
Car maker SEAT has gone further by integrating Amazon's Alexa into its cars – such as the interior of the new Arona (pictured). SEAT says it will enable drivers to use voice commands to optimise their time while in their car: managing their personal schedule, finding songs, locating points of interest, and real-time news.
We'll also see voice commands away from the car – at last year's CES show Hyundai showed how Google Assistant would be integrated with car functions – such as asking Google to lock the car doors, for example. Will it move the shopping from the boot to the front door, though?
WLTP and company car tax
We'll need to watch this one. And it's particularly confusing, too. WLTP is the new Worldwide harmonised Light vehicles Test Procedure (WLTP) – which will generally provide higher CO2 readings than the current NEDC (New European Driving Cycle) test. From September 2018, all cars will be required to show both WLTP and NEDC emission figures (nothing like a bit of data confusion, eh?).
What's important for fleets to understand is that the basis for benefit in kind company car taxation will be formulated around WLTP emission readings from April 2020. There's not much time to prepare – and for company car drivers entering into a three or four year lease period on their cars, such changes will have to be considered now, even if there is no data to guide at the moment.
One other thing: all models will have individual readings – so an Audi A6 ultra SE may well have a different CO2 reading from an Audi A6 ultra S line. While WLTP will undoubtedly help by introducing a truer reflection of fuel consumption, it also introduces several layers of complexity.
Diesel won't go anytime soon
Diesel might have been metaphorically strung up and left to hang during 2017, but… it remains an essential fuel choice for any fleet.
No one can deny that diesel is a most thermally efficient fuel for cars – in other words  you can go further on less fuel; which means less CO2 as well. And with global levels of carbon dioxide reaching record highs in a the UN's 2017 weather report, diesel still has a part to play in trying to reduce atmospheric levels of CO2.
While the company car tax regime is something of a quagmire as we transition to benefit bands that will favour ultra low emission / electrified  vehicles, fleets need to consider what's best for their operational activities, whole life costs and employee benefit in kind in a holistic view, rather than taking a knee-jerk reaction and abandoning the fuel on the basis of popular opinion.
We are here to help you negotiate such issues.
GDPR
Those infamous four letters standing for General Data Protection Regulation – designed to protect the data privacy of individuals – come into play in May of this year.
Fleet operators will need to make sure they are compliant by getting permission from personal users that telematic data information gathered for business purposes may contain 'personally identifiable' information. To this end, drivers should provide unambiguous consent in the form of a statement or an affirmative action rather than just going through a tick box exercise.
And finally, outside of my five issues, I know we can look forward to another year of astonishing new cars and commercial vehicles. I can't wait!
---
You also might like…
If you liked this article then check out our posts about similar topics
Ready to make the management of your fleet more efficient?
Request a call back
---