Five Fleet Flab Fighters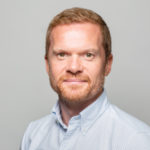 Posted by
Martin Brown
July 2015

So how many of you, like me, have been inspired to visit the gym and work off a couple more pounds, after seeing the exploits of those taking part in the recent Wimbledon tennis championships?
Or maybe you've been inspired by Chris Froome's second win in the Tour de France? Or even our very own David Blackmore's gruelling training for the forthcoming Maggies X3 Challenge.
Whilst a workout maybe nothing new for some us, it got me thinking how many car manufacturers are putting their latest models on a similar regime –  you know, sending them off to the gym to fight the flab, reduce the weight in order to improve fuel consumption and create greater CO2 efficiency savings.
So here are my top fleet flab fighters – five new weight-saving cars that have limbered up to be on your fleet choice lists.
Audi A4
Okay so it looks like the last one, but while the new A4's look might be more evolutionary and slippery – it's also 15 kilograms lighter. Saloon models go on sale in October and the highlight for business buyers has to be the 95g/km Ultra model.
BMW 7-Series
The fact that the executive BMW is the biggest ever and loaded with the most high-tech kit will be the highlights of the new model. However, despite the size increases, the new 7 is a substantial 130kg lighter than the outgoing model.  The new 7-Series goes on sale in November.
Honda CR-V
Just launched and on top of some cosmetic tweaks, improved driving dynamics and new engines, the face-lifted CR-V  SUV boasts a new, lighter 9-speed auto box that is 35kg lighter – thus making it cheaper to run.


Jaguar XF
You may be disappointed with the same again styling. However with the new XF, the clever stuff happens underneath the saloon body and like the XE, the XF is based on the same lightweight, aluminium-intensive structure, equalling a 190kg drop over the current model.
Mazda MX-5
Mazda's clever weight-saving SkyActiv design finally debuts on its iconic sportscar, in the new MX-5. Cutting weight from the chassis, bonnet, boot and front wings has equalled a drop of 100 kg and a bigger smile on your face as this equals a sharper drive. Perfect for the remaining hot summer weather.
---
You also might like…
If you liked this article then check out our posts about similar topics
Ready to make the management of your fleet more efficient?
Request a call back
---