Five fleet favourites from Paris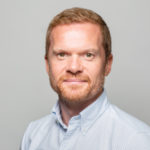 Posted by
Martin Brown
October 2014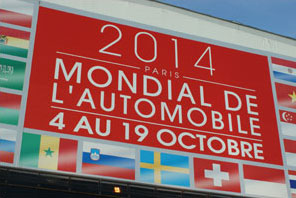 The last of the major international car shows of the year began last week at the Paris Motor Show.
Amid the usual media storm there were some fantastic unveils such as Land Rover's (featured below). The car industry is never shy and retiring, is it?
It's always a brilliant event, this, set in the heart of the French capital where you're never too far from either a brilliant new car or a rather diverting glass of red wine in a delightful café.
But away from the local attractions – OK, I admit, I might have been diverted – what were the key fleet cars on show at the Parisian car fest?
Land Rover Discovery Sport
Five gold stars – perhaps that should be etoiles d'ors as this was Paris – for Land Rover, which staged the most extravagant but brilliant launch for the new Land Rover Discovery Sport, for which, read the Freelander replacement.The pre-show launch took place on the Seine in an 80-metre barge and featured hills, water troughs and giant sized wellies to demonstrate the ability and positioning of the new car.For fleets, this will certainly be on the upper levels of the choice list, but it's about time Land Rover had a compact SUV to take on the X3 and the Q3. Its premium cabin and brilliant practicality (it's a 5+2 seating layout) should make it onto plenty of fleet choice lists.
VW Passat
Like a new Golf, Volkswagen changes the Passat only soooo much, but the latest evolution gives it a sharper, more modern edge. There's plenty of good stuff going on inside, though, as the Passat takes a leap upmarket in terms of quality feel.The new range is clearly aimed at the fleet market; at launch it's an all-diesel affair for both the saloon and the estate with the company car choice being the familiar BlueMotion low emission version.Later, though, we'll have a plug-in hybrid GTE version: this features a 1.4 petrol turbo engine with an electric motor and promises an astonishing sub 45g/km of CO2.
Ford Mondeo
I know, I know – it's been a long time coming, and fleet drivers are losing interest in this size of car per se. But the Mondeo – like any car of its size in a serious fleet player's arsenal – is critical in making a statement of fleet intent. And how!The Mondeo's design still looks fresh and invigorated, there's a benefit in kind appealing 94g/km Econetic engine and there's even a posh sub brand called Vignale which offers topline kit and a very different customer experience.I look forward to finally getting behind the wheel of the new Mondeo to see it what it's like to drive. If it's anything like the updated Focus, it will be extremely good.
Hyundai i20
Who would have thought the Hyundai i20 a fleet favourite? But try not to picture the old model. This is a brand new supermini that's setting new standards for Hyundai.And new standards for the sector: it's best in class for space, and there's big car features like a full-length panoramic sunroof that tilts or opens fully – again another class first.It's likely to be a company car downsizing favourite, with low emission engines and plenty of value for money features that will further improve its fleet appeal.
Before we go…
Finally, a motor show wouldn't be a motor show without the odd concept car or two. I'll toast that.So how about this from Infiniti? It's the Q80 Inspiration, which is tasked with shaking up the premium saloon category.It's a fastback design and it's big! Five metres long and two metres wide, the Q80 Inspiration features rear hinged doors and four very individual seats. Powertrain is a hybrid V6 motor promising over 40mpg. And Infiniti reckons the car will make production.

Let's hope the production car is as adventurous as the concept!
---
You also might like…
If you liked this article then check out our posts about similar topics
Ready to make the management of your fleet more efficient?
Request a call back
---