Five firm favourites from Frankfurt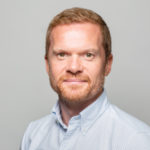 Posted by
Martin Brown
September 2013
In last week's blog I had a peep under the sheets to see what we could expect at this year's Frankfurt Motor Show. It looked pretty exciting.
But now I've had a chance to look around and – yes – it was fairly fantastic! Choosing five of my favourites was – well, tricky – there was so much good stuff there. One thing's for sure: as car choosers we're going to be spoiled!
Here's my top Frankfurt five.
1. Audi Sport quattro
You've got to love a quattro (even if Audi has strangely dropped the capital Q from its title). And Audi could really do with a halo model that emphasises their 'technik' in the company's 'Vorsprung durch Technik' moniker.
This is a concept – but a concept that's been built with a production run firmly in mind (fingers crossed!) – and celebrates 30 years since the first short wheel base Sport Quattro wowed us and did the same in the rallying world.
Key stats: it features a hybrid drivetrain – a 560PS V8 with with cylinder-on-demand technology combined with a 110kW electric motor to give a total of 700PS power and 800Nm torque. It'll whip you to 62mph in 3.7 seconds. Four-wheel drive is, of course, standard.
2. Citroen Cactus
I rather like this. It's the opposite of the Audi and shows Citroen returning to a simpler, more comfortable mode of transport.
The designers have simplified the interior and how the driver engages with car technology (with my level of technical ability I'm all for that!).
And it has some really practical features: what it calls 'Airbumps', essentially a customisable soft skin featuring air capsules that protect the body of the car from car park bumps and bangs. Great! A simple way to reduce end of lease damage.
3. Jaguar C-X17
A Jaguar concept. This is the one car that generated more publicity than any other. Jaguar calls the C-X17 a crossover concept – I'd call it an SUV.
But the whole point about the Jaguar C-X17 was to demonstrate Jaguar's new iQ[Al] aluminum platform that will underpin future Jaguars from an SUV such as the C-X17 to a small Jaguar.
And that really was the story. A Jaguar to rival a BMW 3 Series – expect it by 2015. Can't wait!
4. Volvo Concept Coupe
Volvo has been quietly extending the safety capability of their cars. The complete Volvo range now features its City Safety Autonomous Emergency Braking (AEB) – except the soon to be replaced XC90.
This is a brilliant piece of technology that automatically brakes the car should the driver take no action in around town situations to reduce the incidence of low speed collisions. It reduces insurance premiums too.
But while safety isn't sexy, this Coupe Concept is. There are touches of the old P1800 coupe about it and I particularly like the way it combines the modern with touches of retro nostalgia. We'll see more such design language from Volvo in the future – first up will be the new XC90 SUV.
5. Vauxhall Insignia
I could have chosen something like the Vauxhall Monza Concept – it did look great. But in the real world, this is so massively important it was probably overlooked by most in favour of the eye candy concepts.
But here we have Vauxhall's latest update of the Insignia, and while it doesn't look significantly different on the outside – probably not a bad thing – it was the debut for the market leading fleet car in its sector for emissions.
The Insignia now produces just 99g/km CO2, its prices has been lowered by some £3000 to have a real P11D impact on benefit-in-kind.
It all makes the new Insignia highly significant to the company car chooser: you can have a traditional big executive car for the emissions level of a smaller hatchback. A fleet winner.
---
You also might like…
If you liked this article then check out our posts about similar topics
Ready to make the management of your fleet more efficient?
Request a call back
---