Five EVs to clean the air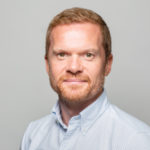 Posted by
Martin Brown
October 2015

Unless you've been living under a rock lately, you can't fail to have noticed the cloud of media attention surrounding car emissions and emission testing.
So what do you do if you want an alternatively fuelled fleet in order to get a bit of fresh air, and go really green in the process?
EVs could be what you're looking for – or electric vehicles to cut the acronym. We've been trialling our own EVs here at Fleet Alliance – a pair of Nissan LEAFs – and the feedback has been highly positive from everyone that has had the chance to drive them.
But what should you be running or considering for your fleet? Here are my five suggestions so you and your fleet can go emission-free.
BMW i3
The i3 doesn't look like any other EV and it doesn't drive like any other either. Powered by a 168bhp electric motor, the i3 offers the same keen driving dynamics as BMW's petrol models, with 0-62mph acceleration in an impressive 7.2 seconds. Plus, the battery range goes between 80 and 125 miles, depending on how the i3 is used.
Tesla Model S
Tesla is in the enviable position of creating its own niche with its fast and luxurious Model S, something that rivals such as Porsche are only just catching on to now. Yes any Tesla Model S is expensive, but even the entry-level version offers acceleration and performance to rival high-end luxury sports cars. Despite all the performance, the Model S still has an anxiety-reducing 311 mile range. Sounds like you not only get to look at the cake – but you get to eat it all too.
Nissan LEAF
The original mass-produced electric car is still one of the best choices if you want to go for an EV. On top of offering a comfortable drive and plenty of standard kit, the LEAF has many different versions – so there should be one to suit your budget. Another reason to pick a 2016 model year Leaf is the fact that Nissan has announced that the range has increased to 155 miles on a single charge.
Volkswagen e-Golf
This VW is possibly a contentious choice, however the e-Golf is a fine example of an excellent production hatch converted to electric power. Despite the addition of the batteries and that electric motor, the Golf's practicality and interior space aren't compromised too much. Only downsides are the heavy batteries, questionable 80 mile range and the £26,325 price.
Renault Zoe
Apart from the BMW i3, I reckon the Zoe is the most-stylish looking electric car on this list. On top of the looks, the Zoe has a well-equipped interior, offers decent performance (87 bhp in normal mode and 0-30mph acceleration in four seconds) and affordable prices.
---
You also might like…
If you liked this article then check out our posts about similar topics
Ready to make the management of your fleet more efficient?
Request a call back
---