Five cool cars for a Wimbledon winner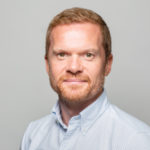 Posted by
Martin Brown
July 2015
Its July and the weather is hot with the threat of heavy showers at any time, the strawberries are ripe and sweet, and is that Cliff Richard I see threatening to break into song?
This can mean only one thing; there's a tennis tournament going on in SW19 and whether you like it or not, tennis fever is taking over the UK!
The big question is whether one time finalist and winner, Brit Andy Murray, can win on the grass at Wimbledon and follow up his Queens Club victory. So we wondered, idly over a coffee and biscuit, what cars he could buy if he takes away the £1.8 million cheque on July 12?
So to will Andy to victory, here's my pick of five of the hottest cars I think he should spend his winnings on:
Audi R8 V10 Plus
Okay, it might look like the last one, but be in no doubt, the new R8 is a far more serious supercar than its predecessor with 602bhp. It will also be the first car from the four circles manufacturer to top the double tonne, as the top speed is 205mph, with 62mph acceleration in just 3.2 seconds. All yours for £137,500.
Aston Martin DB9 GT
It has already been documented in the press that Andy has owned a DB9 previously, so I bet he's going to be interested in an updated, more powerful version of what he's already had. Announced last week, the latest DB9 GT boasts a 30bhp power boost to 540bhp, a revised multimedia system and small visual tweaks – all for an expected cool £150,000.
Bentley Continental GT W12
So the GT might be more premiership footballer than tennis player. But the Bentley has just received a facelift for 2015 and even if Andy's near £2 million winnings mean he's not going to worry about fill ups, the mega W12 engine now has 15 more bhp, plus the ability to shut down six of its cylinder to save fuel and lower CO2. A snip at £150,000.
Ferrari 488  GTB
Another fast car brand Andy has experience with is Ferrari, as his first car was a second-hand F430. Well, what if he fancies its new brother – that would be the recently revealed 488GTB. Replacement for the awesome 458 Italia, the 488 is the first of a new selection of turbocharged cars from the famous prancing horse stable. Turbo or not, it's still Ferrari-fast with 661 bhp and acceleration to 60mph in under 3 seconds. £183,974 is the starting price for this Ferrari.


Jaguar F-Type Project 7
Andy's also been seen in the latest Jaguar XK, so what about its smaller brother the F-Type? No, just no exclusive enough. So how about the F-Type Project seven? Built by Jaguar's Special Vehicle Operation department, the Project 7, has one-off bodywork, special suspension and packs a 567bhp punch! Just 80 will be built and they're all sold out at £130,000 – but we're sure Andy could get hold of one if he wanted.
---
You also might like…
If you liked this article then check out our posts about similar topics
Ready to make the management of your fleet more efficient?
Request a call back
---