Five Chinese crackers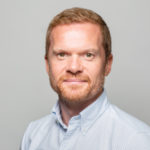 Posted by
Martin Brown
May 2014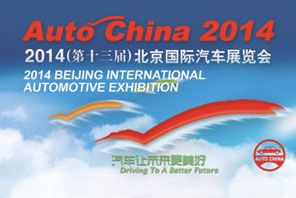 Last week in my blog I talked about the New York Motor Show – and offered my pick of the exciting cars on show Stateside.
This week it's the turn of the Beijing Motor Show, which has just finished.
And the Chinese market is where it's all happening – car growth is booming: nearly 22m units last year, representing an increase of nearly 14% on the year before, and the only brake on further double digit growth this year might be over concerns of air quality in the major cities.
But with Chinese consumers demanding more and more Western style cars, it's a great place to be for car makers. So no wonder the Beijing Motor Show – or Auto China 2014 – saw the unveil of some fabulous cars.
Here's my top five.
Porsche Boxster GTS
Definitely a car for high days and holy days; and right up there on my want to drive list. This is the quickest Boxster of them all, Porsche debuting the GTS version with its blisteringly quick 0-62mph time of 4.7 seconds. If you can't get a roadster through on your fleet policy, then go for the Cayman GTS Coupe: 4.6 seconds to 62mph…
MINI Paceman
The updated MINI Paceman received its world debut at Beijing – the Countryman was unveiled at New York (as mentioned in my

previous blog

). The Paceman is the MINI coupe and now features cleaner Euro 6 engines – which will please those Chinese cities suffering pollution – improved economy, and an updated interior. And for fleet drivers there's the Cooper D model with just 111g/km CO2.
Mercedes Concept Coupe SUV
This is German brawn in a very stylish coupe-styled SUV body. And it's pitched right at the top end of the market – think of it as a rival to the BMW X6. Based on the M Class, it's likely the car will be badged MLC when it comes to the market in 2015.
Volkswagen Touareg
A more attainable SUV than the Mercedes Concept, VW's Touareg made its debut in China featuring refreshed styling both to the front and rear. When it comes to the UK in November, only the 3.0 V6 TDI engines will be available, both of which have better economy nearly (43mpg) and lower emissions.
Lexus NX
Beijing was the world debut for the Lexus NX – a sharply styled compact SUV aimed squarely at the Range Rover Evoque and larger BMW X5. Good news is that the car is coming to the UK where it will feature hybrid drive technology good for 65mpg – so it's likely to be very impressive on benefit in kind. Expect it in the UK late this year.
---
You also might like…
If you liked this article then check out our posts about similar topics
Ready to make the management of your fleet more efficient?
Request a call back
---