Five blasts from the past and their green contemporaries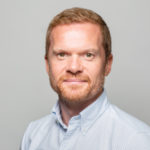 Posted by
Martin Brown
August 2014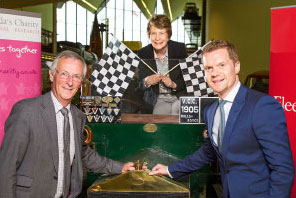 This weekend Fleet Alliance is delighted to be supporting the RSAC Three Lochs Classic which takes place on 17 August.
Organised by RSAC Motorsport, the classic car rally features around 100 cars dating from the early 1900s to 1982. And Fleet Alliance is the title sponsor of the event, the first time we've had the pleasure of being involved.
Beginning from the Royal Northern and Clyde Yacht Club in Helensburgh, which lies on the north shore of the Firth of Clyde, the rally – as you might expect given its title – takes in the three Lochs of Loch Lomond, Loch Long, and the Gairloch.
The route also includes the famous Rest and Be Thankful hillclimb, which ran events from 1906 to 1969 until lack of funds for improved safety provision saw its sad demise.
So while the rally cavalcade will follow in the wheel tracks of such famous competitors as Raymond Mays (ERA), Dennis Moore (Alfa Romeo), Ken Wharton (Cooper), Tony Marsh (Cooper) and Peter Boshier-Jones (Lotus-Climax), the pace up the climb will be rather more sedate.
Now you might wonder what a modern fleet management and leasing company such as ours is doing getting involved with a classic car rally.
Well, there are at least two reasons, one of which is to support the event's charity – Darlinda's Charity for Renal Research – and the other is to mark the progress of the motor car and the significant cars that have enabled personal mobility.
Our business is about managing cars, reducing running costs, enabling greater choice, and – perhaps most important of all – reducing the impact of the car on the environment by helping companies and their drivers with low emission car choices.
Over the last five years we've managed to reduce the collective carbon footprint of our clients by 7 billion grams – that's the equivalent weight of some 16 fully laden jumbo jets!
And we shall continue with our green agenda to drive down emissions as new technology emerges that helps deliver even more efficient and even greener cars to fleets.
But what has been the progress over the years? To provide a 'then as now' snapshot of how far that technology has moved on I thought I'd pick five typical contestants of the rally to demonstrate the brilliance of the original and the enormous strides technology has taken to green the car and make transport so much more efficient. So here goes:
Ford Model T (1910)
Ford Focus EconeticThe original 'Tin Lizzie' which got America mobile thanks to mass-produced affordability. The Model T had a 2.9-litre four-cylinder engine and was capable of between 16-25mpg. It was versatile, too, capable of running on petrol, kerosene or ethanol.Today's fleet equivalent is the family five-door Ford Focus. The TDCi Edge Econetic model retains a four-cylinder engine but it's now just 1.6-litres in size. Power is 105PS while the emissions are right down to an amazing 88g/km.Fuel consumption is over 83mpg. And with a new Ford Focus on the horizon, expect further progress on emissions and economy.
Austin Seven Tourer (1933)
MINI HatchMoving from the Edwardian era to the post vintage class of the thirties, my choice is the Austin Seven Tourer. It was an economy car and was massively popular – the car's impact on the UK was similar to the Ford Model T Stateside: it got Britain motoring on four wheels.But what about its modern day counterpart? Built by the Austin Motor Company originally, and now owned by BMW, it has to be the MINI. The car has given so many people effective and fun motoring at minimal cost. But there's a further connection: the first car to wear the BMW badge was a licensed Austin 7 called the Dixi.So which MINI? Well how about the new five-door MINI Hatch – OK, not a true 'tourer' like the Austin exactly – but the additional 161mm length over the three door Hatch means the latest MINI is a much more practical consideration for families and business. And the 1.5 Cooper D is capable of over 78mpg, produces just 95g/km CO2 emissions and yet can sprint to 60mph in well under 10 seconds. With figures like these, Britain can continue motoring..
Jaguar Mk 2 (1962)
Jaguar XFNext on my choice list is the quintessential sports saloon from Coventry, the Jaguar Mark 2. A beautiful creation by any standards, Jaguar first had a go at recreating a modern Mk2 with the Jaguar S-Type, but it looked more pastiche rather than the real deal.But the stunning XF is another matter. This fabulous saloon has been a hit from the start. And now there are business models aimed specifically at company car drivers with all the 'grace, space, and pace' demanded of a Jaguar by founder Sir William Lyons, but now with an efficient diesel powering an SE Business version producing just 129g/km of CO2, and yet managing 57.6mpg.With the more compact XE saloon model to be launched later this year, expect more of the 'grace, space, and pace' but even less in the way of exhaust emissions.
Volvo 1800ES (1972)
Volvo V60 HybridI've always been rather fond of the still contemporary looking Volvo 1800 Coupe – so stylish from a company more fixated at the time on producing boxes on wheels. The ES, though, is a touring styled coupe shooting brake version of the Volvo Coupe, that featured rear seats which folded down to create a flat load area in the rear.Its modern day counterpart is the astonishing Volvo V60 Plug-In Hybrid. This Volvo rocket ship can sprint to 60mph in just 5.8seconds, sports four-wheel drive when required, yet has official fuel economy of over 140mpg and CO2 emissions of just 48g/km.This is all thanks to its hybrid powertrain which enables the Volvo to run in emission free mode for up to 31 miles when you wish. Expensive at the moment, but surely the future of low emission motoring once prices of plug-in hybrid powertrains starts to drop.
VW Golf GTI (1982)
VW Golf GTEThe Golf GTI was such an iconic car when it first launched in 1975 that it started the hot hatch revolution – everyday hatches given the proper go-faster sports treatment. And the Golf GTI is still with us today, such has been its enduring popularity.But it's not the modern day GTI that I've chosen for my comparison – but the new GTE.
Like the Volvo this is a plug-in hybrid which can sprint from zero to 62 mph in 7.6 seconds and on to 135 mph. Yet it can travel for 31 miles in zero emission mode on electric power alone.And there's more: 0-62mph takes just 7.6 seconds (a Golf GTI is quicker at 6.5) but the fuel economy offers a potential 188mpg while CO2 emissions are the lowest of my chosen five cars – just 35g/km.
Modern technology often leaves me pleasantly surprised – I'm still astonished at what the car industry can do – and pleased that we can help our customers further green their fleets by offering these choices to the fleets we manage.
But next weekend, I'll be paying homage to those technological pioneers of the past on the Three Lochs Classic.
Now where did I put my driving goggles and gloves? James! James….
---
You also might like…
If you liked this article then check out our posts about similar topics
Ready to make the management of your fleet more efficient?
Request a call back
---