First diesel, now PHEVs get the Government kicking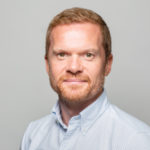 Posted by
Martin Brown
October 2018
Excuse me, did the Government say something? Was it joined up speech?
No? OK, situation normal, then.
I mean, you can't really make this up: the Government wants us to head up the road to 70% ultra low emission cars by 2030 as announced in its Road to Zero Strategy. This was launched in July this year.
I was impressed. At last some adult thinking about transport from the Government.
And then three months later, almost to the day, the Government takes away support for plug-in electric hybrid (PHEV) vehicles at the knees. And reduces the amount of grant available to electric cars by £1,000.
My staff looked a little perplexed to find me in a foetal position, silently screaming as I pummelled the floor when I read this.
I mean. I mean… Forgive me, I'm struggling here.
But perhaps it's just the precursor to a brilliant announcement in the Budget that actively encourages zero and ultra low emission vehicles by radically rethinking the company car tax banding system.
That would be good. But who knows?
This Government blunders around; makes surprise announcements; fails to communicate or consult properly with the industry.
How can we share a coherent strategy with fleet customers when we have to second-guess the Government's scrambled thinking?
Here's an example. Government bashed diesel to within an inch of its life last year. It was fingered for every harmful emission in the air without considering the whole picture (CO2 reductions for one).
The fuel is now lying bleeding in the gutter – a 31% slump in sales year on year (September registrations 2018, source SMMT). Fleets and private individuals started jumping out of diesel into petrol. Oh, and guess what, CO2 emissions have risen…
The Government tried to put a tourniquet on diesel to staunch the bleed – in the Road to Zero Strategy the Government changed its position: suddenly diesel did have a role to play in the road to lower emissions.
It's like a West End farce stage instruction: [Government figure enters stage rear; reconnects right hand with left hand; exits stage left, stumbling….]
And now PHEVs. Surely the bridge, the connecting point, the crackling synapse between the internal combustion engine and an electrified future.
The sort of technology that allows a cautious and curious public to investigate electrification but secure in the knowledge there may be no range problems.
Company car drivers and the public might be unjustified in this opinion but it matters not. Range, infrastructure… just the change from petrol or diesel, all prey on an unconvinced, uncertain public mindset.
A public mindset made even more insecure by inept and confused messaging from the Government.
But let me reiterate one thing while I try to steady my dizzied mind. Our policy, our guidance, our best advice for fleets remains this:
Choose diesel for high mileage company drivers
Choose petrol or PHEV where it's practicable for mixed use drivers
Choose EV or PHEV for low mileage / urban users
The Government may have left us all confused – but ultimately, I think our fleet thinking is the same.
It's just that the Government has lobbed a few more potholes and barriers on that road to ultra low emissions.
---
You also might like…
If you liked this article then check out our posts about similar topics
Ready to make the management of your fleet more efficient?
Request a call back
---