Fast forward with new company car tax rules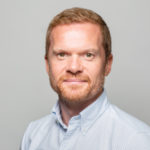 Posted by
Martin Brown
July 2019
We can all move forward.
Now.
Right now.
The uncertainty that had turned managing fleet vehicles into a boggy mire of gelatinous indecision has, in an instant, been cleared away.
Time to hit the go button.
The Government has – at last – provided us with a pathway to the future. It's down the road to zero emissions – well, we knew that already – but it was the signposting along the journey that had been missing: what steps to take; and when to take them.
Yesterday the government announced that company car tax had been frozen at the 2020/21 rates up to and including the 2022/23 tax year for all current company cars on fleet.
For new fleet cars registered from April 06, 2020, company car tax is to be cut by two percentage points.
All this provides a stable foundation on which to build fleet policy. It also resolves the impact of WLTP on company car tax. WLTP – or Worldwide Harmonised Light Vehicle Test Procedure – is the new and more accurate way that has been introduced to measure car emissions and fuel efficiency.
All new cars from January 2019 must display the new WLTP figures, which replace the old and inaccurate NEDC figures. However, all CO2 values under WLTP have generally increased. And this was causing huge concern in the fleet market because from April 2020, all company car tax will be based on WLTP figures.
It was, potentially, a huge landmine in the road for company car drivers with possibly hefty increases in benefit-in-kind taxation. That will not happen now.
The government has recognised the importance of transitioning the company car through the WLTP change.
What's more, the government has understood how critical the company car is in driving down CO2 emissions to meet its climate change ambitions.
And here's the exciting part.
Electric vehicles will be rated at 0% company car tax next year. Whether you are in an electric car now, or order one after April 2020, the tax will be zero. The tax in the following year rises to just 1% and then 2% the year after.
Our commercial director, David Blackmore, chose a Jaguar I-Pace for his company wheels last year. It was a smart choice then; and looks even smarter now. While David was expecting his benefit in kind to drop from 16% this tax year to 2% next year – around £50 a month – he will now pay zero benefit in kind. Smart. Really smart.
While electric cars are the real company car winners here for fleet drivers, let's not forget that plug-in electric hybrid (PHEV) cars also benefit from low taxation levels, along with diesels that are RDE2 compliant (because there is no 4% surcharge).
I've argued again and again that the company car is not dead – see my blog No, it's not the end of the company car driver as we know it – and these changes in taxation serve to strengthen the position and value of the company car in fleet structures.
So it's time to stop glooping around in the mud of unknowns, and think about next steps in formulating fleet policy.
We will, of course, be happy to assist you on that journey. The brakes are off!
---
You also might like…
If you liked this article then check out our posts about similar topics
Ready to make the management of your fleet more efficient?
Request a call back
---