The dos and don'ts of using AdBlue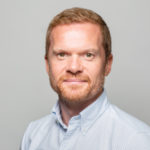 Posted by
Martin Brown
July 2019
AdBlue: if you are driving one of the latest clean emission Euro6 diesel cars, no doubt you've already topped up the special tank on your new car with the additive. But what is this new substance if you haven't come across it before, why is it important to the well-being of your vehicle and how often should you have to add it to keep it in tip-top condition? Here we explain in detail the do's and don'ts of using AdBlue.
New Euro6 emissions regulations for diesel cars came into effect from September 2015 (a year later for vans) and were introduced to target a host of harmful gases linked to respiratory disease.
The new rules especially focus on nitrogen oxides (NOx) and cut the permissible limits for NOx from 180mg/km to just 80mg/km. The aim is to reduce these harmful emissions, thereby limiting the impact on the environment and public health.
Many major European cities, including London and Paris, are currently looking at banning diesels at certain times and on certain days that don't meet the Euro6 regulations.
To meet the new targets, vehicle manufacturers have largely turned to a process known as Selective Catalytic Reduction which involves the injection of a Diesel Exhaust Fluid (DEF) into existing gas circulatory systems and which assists in the breakdown of harmful NOx. This DEF is commonly known as AdBlue.
Clean Air Zones, such as London's Ultra Low Emission Zone, require diesel cars and vans to be Euro6, otherwise a daily charge is required to enter the zone.
What is AdBlue?
AdBlue is actually a synthetic urea which works by turning nitrogen oxide into harmless steam and nitrogen. It is stored in a tank, like fuel, and an increasing number of diesel vehicles, but typically those with larger engines, are being fitted with AdBlue tanks. However, certain manufacturers may refer to it simply as 'Emissions Additive'.
AdBlue is not injected into the engine as a fuel additive. It is added to the catalyst system in the car's exhaust system.
AdBlue is consumed in proportion to engine usage. It is estimated that a passenger car will consume approximately 1.5 litres of AdBlue for every 620 miles. The size of AdBlue tanks vary, too, so when you need to top up depends on your driving style, the number of miles you cover, and the size of the tank. A dashboard warning light will let you know when it is time to top up.
Use of AdBlue has been common on trucks and buses since 2006 following the introduction of Euro4 regulations for those vehicle classes.
Whose responsibility is it to top-up with AdBlue?
AdBlue is considered a consumable similar to fuel. Therefore it is the driver's responsibility to ensure the AdBlue tank is kept topped up and to pay any costs associated with doing so. AdBlue must never be added to fuel. AdBlue is always stored in a completely separate tank. However, in many vehicles the AdBlue filler will be located next to the fuel filler.
It should also be noted that any damage incurred through the misuse of AdBlue such as adding it to either petrol or diesel tanks, or a breakdown resulting from low AdBlue levels, will not be covered under maintenance or recovery arrangements.
Maintained leasing contracts do not cover AdBlue costs. However certain lease providers will top up AdBlue as part of a routine service.
Drivers should make themselves aware of their responsibilities by consulting their vehicle handbook.
How is it used?
AdBlue is only applicable to diesel engines and is an emissions reduction technology that complements existing DPF technology.
Diesel cars fitted with a DPF may not necessarily feature an AdBlue tank. However, cars with an AdBlue tank always feature a DPF as part of the overall emission control solution.
AdBlue and DPF warning lights are separate and will illuminate independently of each other.
How much AdBlue will my vehicle use?
AdBlue is added to fuel appropriate to consumption. Usage is therefore affected by driving style, journey type, engine and vehicle load, and environmental conditions.
AdBlue can be purchased from automotive retailers, garages, dealerships, some fuel stations or online. As a general guide, Halfords sells a 10 litre container of AdBlue for around £12.50.
AdBlue filler location varies between manufacturer and model. Typical locations include the boot, next to the fuel filler, or under the bonnet.
The size of the AdBlue tank fitted to vehicles varies between manufacturers and models, so therefore the interval between top-ups will vary.
Based on conservative estimates, AdBlue may require topping up every 5,000 to 8,000 miles although this will fluctuate based on manufacturer, model, and driving style.
How do I top up AdBlue?
Some manufacturers may provide AdBlue free of charge in certain circumstances such as part of a routine service. But it is highly unlikely that refills during routine serving alone will maintain AdBlue levels sufficiently.
Cars with variable servicing require particular attention as they are virtually guaranteed to require an AdBlue top up before the initial service.
When AdBlue is running low, a series of warnings will be given via the driver information system. As an example, Audi models display a countdown from 1,500 miles before a required refill.
It is vital these warnings are acted upon promptly. If AdBlue falls below a pre-determined level, the car will continue on reduced power. Once it is stopped it will not restart until sufficient AdBlue is added. Should this occur at the side of the road, you will be charged for recovery.
Taking Audi as an example, a minimum of 5.7 litres of AdBlue is required to restart the vehicle, although this level varies between manufacturers.
AdBlue must never be added to fuel. If AdBlue is added via the fuel filler, you should not start the vehicle and immediately call the appropriate emergency support number.
If you accidentally add fuel to the AdBlue tank, the same applies: do not start the vehicle and immediately call the appropriate emergency support number.
---
You also might like…
If you liked this article then check out our posts about similar topics
Ready to make the management of your fleet more efficient?
Request a call back
---