Don't forget the 'other' zero emission technology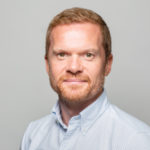 Posted by
Martin Brown
September 2020
World EV Day was a wonderful exercise in engaging a worldwide audience to focus on the benefits of EVs. Like many leasing and fleet management companies, we took part in the event.
Quite rightly, the narrative was all about battery electric vehicles, a key area for fleet management.
But what about that other zero-emission technology that's knocking around? You know, the one labelled hydrogen?
Hydrogen is used in a fuel cell stack, where hydrogen and oxygen work their magic to produce electricity to power a vehicle's electric motor. And water as the only byproduct.
There are two hydrogen mainstream fuel cell vehicles on sale in the UK: the Hyundai Nexo and the Toyota Mirai. (There is also the specialist company Riversimple which produces the Rasa – but it's not a mainstream car maker.)
Why the reticence about hydrogen?
Good question. As far as I can see, there are two key issues holding back hydrogen's development.
The first is cost.
They are expensive in a way that makes battery electric values look good value. For example, the list price of the Hyundai Kona Electric starts at £32,900 and rises to £41,250. The hydrogen-fuelled Hyundai Nexo, on the other hand, costs £69,495 – over twice as much as the Kona Electric.
The second is the issue of 'dirty' hydrogen – the amount of carbon required to manufacture hydrogen.
These are both very similar drawbacks to the development of electric cars not so long ago if you recall.
And yet here we are with the demand for electric cars in Europe during July increasing by 131% year-on-year and accounting for 18% of all car registrations that month (source: JATO Dynamics).
So positions change rapidly as technology advances. Now, while I don't expect hydrogen car costs to tumble very soon, there are significant manufacturer developments to push it along. Hyundai, for example, wants to be a leader in fuel cell technology, with a plan to produce 700,000 fuel cell systems annually. While Toyota has shown its commitment to hydrogen technology with the dramatically styled Mk2 Mirai about to go into production this year.
And just this week, Reuters ran a news story reporting that Chinese automobile makers are raising production targets on hydrogen vehicles, with support expected from the Chinese government. For example, SAIC Motors, a partner to Volkswagen and General Motors in China and also owner of the MG brand, plans to sell more than 10,000 fuel cell vehicles by 2025.
It appears the UK government is also keen to put its support behind hydrogen technologies. It plans to unveil a detailed hydrogen strategy during November's 26th UN Climate Change Conference (COP 26) in Fleet Alliance's home town of Glasgow.
That strategy cannot come soon enough for London minicab company Green Tomato Cars, which operates 50 hydrogen Toyota Mirai cars on its fleet with a further 14 on order. It says that its ability to expand is being hampered by the availability of refuelling infrastructure, and the same problem is holding back the growth of hydrogen vehicles in the UK.
Which brings me onto the subject of 'dirty' hydrogen.
Critics point to the production of hydrogen being carbon-intense, a criticism that was valid in the past. But 'green' hydrogen is not. It harnesses renewable energy, such as excess wind and solar power, to produce the gas.
So a combination of greater manufacturer interest, government support for hydrogen and the desire for zero-emissions will,  I believe, see hydrogen cars becoming important to fleet strategy in the future in much the same way that battery-electric cars are now.
Hydrogen cars are quick to refuel – just like a normal petrol or diesel car – and can typically travel over 300 miles on a tank of the gas. Otherwise, they drive around in the same relaxed manner as an electric car with no engine noise – and just the telltale trace of water from the exhaust, the only 'emission' from the fuel cell stack.
So let's not forget the other zero-emission technology: hydrogen will have a significant role in the future as part of our zero-emission landscape. And it's starting right here in Glasgow, not only with the government's hydrogen strategy unveiling at COP 26 conference but with a fleet of 20 hydrogen bi-fuel council gritters that are going into service this winter around the city – all fuelled by green hydrogen.
---
You also might like…
If you liked this article then check out our posts about similar topics
Ready to make the management of your fleet more efficient?
Request a call back
---