Diversity breeds success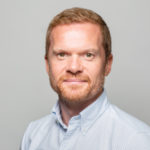 Posted by
Martin Brown
November 2012
The EU might have been misguided in their ambition earlier this year to impose quotas on the number of women on boardrooms, but you certainly get their drift.
It's a good idea.
I'm no fan of quota systems, but I do believe that increasing the representation of women on the nation's boardrooms is not only desirable, it's essential for long-term success.
A report by Credit Suisse Research found that, having analysed over 2,300 global companies during the last six years, investing in corporates with women on the board would have delivered – on balance – higher average returns on equity, lower gearing and better average growth.
I can believe it – and no pressure, then, on our newest recruit to the Fleet Alliance board: Angela Robertson.
Investing in corporates with women on the board would have delivered higher average returns.
Angela steps up from finance manager to become finance director, and joins director Marjory Flynn on the board.
Angela has made it to the Fleet Alliance board, I would hasten to add, on merit alone. But having additional female representation will make for better decision making, of that I am sure.
So congratulations to Angela, and congratulations, also, to Grant Boardman who also joins the board as regional sales director.
While dishing out congratulations, I should also like to congratulate everyone who helped with our recent Charity Ball.
It was a fantastic event and the amount of funds raised was a staggering £27,000 with the sum divided equally between the two charities we were supporting on the night.
We handed over two cheques for £13,500 the other week, one to Sophie Smedley from Maggie's Cancer Care centres and one to Maisie Hamilton and Morag Cunningham from Prince and Princess of Wales Hospice.
Both charities provide essential support. Your generosity is greatly appreciated.
---
You also might like…
If you liked this article then check out our posts about similar topics
Ready to make the management of your fleet more efficient?
Request a call back
---