What to do about the dirty word 'diesel'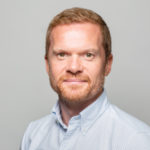 Posted by
Martin Brown
November 2017

One way or another, diesel – and its potential alternatives – have been in the headlines just recently. And much of it is to do with the Chancellor Philip Hammond. And what he might say – or do – about diesel cars.
I don't know whether you saw it, but the BBC website ran a piece entitled Why officials in Labour government pushed 'dash for diesel'. Apparently ministers were aware about the probable polluting effects of diesel – but nevertheless wanted to encourage it because such cars had lower CO2 emissions – a gas linked with global warming, and very much on the then government's agenda to reduce.
Yes, you could argue that the CO2 company car tax system based on low CO2 emissions was a little narrow in its focus. A more complex total pollutant tax would have been much better, certainly in retrospect.
But for a nation that had little knowledge of the link between what came out of the exhaust pipe and global warming it was an effective tool. Even if it was a little crude.
But the polluting effects of the current breed of Euro 6 diesels cannot be compared with those from back in 2002. Although, sadly, such has been the diesel backlash that all diesels are linked to the words 'highly polluting'. And this distorts the arguments in favour of fleets using a diesel with a Euro 6 engine that practically eliminates the NOx and particulate pollutants associated with poor local air quality.
A report this week from TMC made the point well: fleets switching from diesel to petrol could see fuel bills increase by 35%.
TMC captures and analyses the mileage, fuel and telematics information on over 100,000 vehicles. Paul Hollick, the company's managing director, told me:
"Contrary to what the Chancellor may be being told, petrol vehicles are nowhere near closing the mpg gap to diesels in the real world. Clumsily trying to push fleets and drivers away from new diesels would hit businesses, crimp consumer spending and reverse the trend toward lower greenhouse gas emissions. It would do more harm than good."
Paul said that TMC's data demonstrated that diesels averaged 49.8 mpg in real-world use compared with 36 mpg for petrol cars and 41.6 mpg for petrol hybrids. The cost of fuel for the diesels in the sample averaged 11.2 pence per mile but petrol averaged 15.2 pence per mile – 35% higher.
That's a big cost.
There's also the benefit in kind aspect for drivers, too. Volvo has just introduced T4 petrol engines for its S90 saloon and V90 estate models, saying that it provides greater choice for business users as well as tapping into the move back towards petrol.
Yet the S60 petrol has far higher CO2 emissions than its diesel equivalent: 153g/km for the petrol against 116g/km for the diesel saloon version.
It means a greater fuel cost for the driver and a greater company car tax bill.
Still, I'm sure the Chancellor will make his thoughts more clearly known on Thursday, although I fear he may well be carried along on a tide of populist anti-diesel sentiment.
And here's the thing. While diesel is getting a caning here in the UK, the US has given us a tantalising vision of the future, courtesy of one E Musk, esq.
The charismatic boss of Tesla announced the launch of a four-seat all-electric roadster with a range of 620 miles on one charge. But – and get this – 0-60mph in 1.9 seconds. One-point-nine-seconds? Insane! Brilliant! And due 2020.
Bring. It. On.
As well as this Musk also unveiled an electric truck – the Tesla Semi. Like the Roadster, this has some pretty amazing stats: Tesla reckons that without a trailer, the Semi will accelerate to 60mph in five seconds, compared to 15 seconds in a comparable diesel truck. The Semi will reach 60mph in 20 seconds with a full load, compared to a minute for a standard diesel truck.
The Semi can be 'refuelled' in 30 minutes via a DC 'megacharger' squirting 400 miles into the battery 'tank' in 30 minutes.
All this leaves me hugely excited for the future.
But we need to transition to that future in a stable manner. Euro 6 'clean' diesels have a place in that roadmap to emission free motoring; let's hope the Chancellor doesn't put a roadblock in the way this Wednesday.
---
You also might like…
If you liked this article then check out our posts about similar topics
Ready to make the management of your fleet more efficient?
Request a call back
---