Is diesel really a dirty word?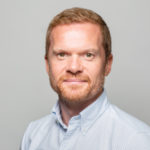 Posted by
Martin Brown
April 2017

Seems like diesel fuel has been in the firing line since the 2015 Volkswagen emissions scandal brought the pollution effects of this heavy fuel into focus.
Since then, the anti-diesel sentiment has gained pace. London Mayor Sadiq Kahn announced a £10 'Toxicity Charge', which will apply from September 2017 for older diesel and petrol models, which do not meet the Euro 4 exhaust emission standards (roughly cars made before 2006); so this will not affect modern day fleet diesel cars.
But more worrying for fleet operators is the fact that the London Mayor intends to keep diesels in the firing line with plans for an "ultra-low emission zone" to be implemented as early as 2019. Whilst cars with the latest Euro 6 engines will be able to enter this forthcoming ultra-low emission zone free of charge, there are suggestions that in the future it may be extended from central London to encompass the areas between London's north and south circular roads as well.
Mr Khan has also repeated his call that the government introduces a national diesel scrappage fund and a new Clean Air Act as a deterrent to this form of pollution in his bid to clean up London's air.
So far the response from the government has been muted, with Chancellor Philip Hammond choosing not to announce the expected diesel scrappage scheme, instead announcing that the government was looking into a new taxation scheme for diesel vehicles that is expected in the autumn budget.
However new legislation on diesel vehicles and improving air quality may come sooner than that, as the government needs to comply with European Union legislation by April 24.  Nevertheless, it appears the government will take a balanced view.
The Prime Minister, Theresa May, said recently: "I'm very conscious of the fact that past governments have encouraged people to buy diesel cars. We need to take that into account when we look at what we do in the future."
So does diesel power deserve all the bad press it has received recently? Should fleet managers consider alternative fuels as more people appear to get jittery about diesel?
Well, not all hope in diesel is lost; according to The Society of Motor Manufacturers and Traders (SMMT), this March British car buyers still registered almost a quarter of a million new diesel cars – an all-time high.
Still, the SMMT is clearly concerned about the anti-diesel sentiment swirling around at the moment, and issued a release defending diesel cars this week (you can read more about it here).  Explaining why they are so popular, and the important role they have played in reducing CO2 emissions – now down to an average of 120.1g/km, a 1.1% reduction on 2015.
Rather than being the pariah it is made out to be, the SMMT says diesel is critical in reducing CO2 emissions, which in turn is tackling climate change.
Their figures suggest that diesel cars emit, on average, 20% lower CO2 than petrol equivalents, with diesel cars saving 3.5 million tonnes of CO2 from going into the atmosphere since 2002.
The SMMT goes on to highlight that the latest Euro 6 vehicles are the cleanest in history. As on top of particulate filters, the majority of the latest models also feature advanced clean up technology such as the SCR (Selective Catalytic Reduction) system, via the use of Adblue. This converts most of the NOx (Nitrogen Oxide) from the engine into harmless nitrogen and water before it reaches the exhaust. It works too, as they go on to quote real world tests using new buses on a chosen London route, which have showed a 95% percent reduction compared to previous Euro 5 versions.
So what's the answer? Unfortunately there are no clear answers – at least yet.
But fleets should consider this: diesel remains very thermally efficient – which means it goes a long way on a gallon of fuel. And for high mileage drivers, with many journeys performed on the motorways, the air quality issues that affect diesels in urban centres simply do not apply.
However, if part of your fleet spends more time in urban environments, then maybe you should consider alternatives to escape any diesel penalties, however clean Euro6 diesel engines might be.
This means taking a more analytical view of the fleet: which drivers need diesels for high mileage driving? Which drivers spend time in urban environments? Could these drivers be in plug-in hybrid models that can travel up to 30 miles in electric only mode?
One thing is clear: the fleet choice landscape is changing; and one of the biggest drivers behind this change is the desire for better quality inner city air.
---
You also might like…
If you liked this article then check out our posts about similar topics
Ready to make the management of your fleet more efficient?
Request a call back
---