Dear Santa…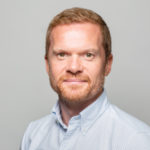 Posted by
Martin Brown
December 2015
Dear Santa,
I hope you agree but I've been a very good boy this year. So for Christmas I would like the following:
1. Consideration given to greener solutions for company cars
This year's Volkswagen emissions scandal has brought diesel as a fuel back into focus. While diesel is still useful for high mileage fleets, I reckon the government's message is that maybe we should all be looking at greener-fuelled solutions. These include hybrids and electric vehicles. Does your sleigh have low emissions, too, Santa?
2. A Porsche Mission E
Even with me being good this year, getting one of these under the tree might be difficult! After all it's not even being built yet…But the concept was shown at the Frankfurt Motor Show in September, and this all-electric five-door must have turned more than just my head on the Porsche stand, as the Mission E has just been confirmed for production. With 600bhp, 0-62mpg acceleration in 3.2 seconds and a claimed 331mile range this is definitely my kind of electric car.
3. Fuel policies to be mandatory for business
The cost of fuel has fallen this year, meaning a Happier Christmas for more of us – as we've got a bit more coin in our pockets to buy presents for our loved ones. But, let's be honest it might not stay this way for long, and this is when a fuel policy is key to stopping your fuel bills rising. On top of centralising your fuel costs, the policy will show which fleet drivers have a heavy right foot and would benefit from driver training and finally up to 45 days credit plus cheaper petrol prices to sweeten the deal. As a matter of interest, do you have a reindeer fuel policy for Dasher, Dancer, Prancer, Vixen, Comet, Cupid, Donner, and Blitzen?
4. Maintain our reputation for customer service
Have you already been? At the beginning of the year we were rated top for customer satisfaction in a survey of leasing companies by FleetEye. And now we've just we picked up the award for best 1000+ Fleet at the Small Fleet Leasing Awards for the third success year and also walked away with the best customer service award – also for the third year. So Santa, I guess what I'm asking is that all of us here at Fleet Alliance don't get complacent. To continue to be a success we need to look at ways to improve and evolve.
5. An MoT for me
Ouch, ouch, ouch! With all the running and biking I've been doing for charity as part of the 'Fleet Alliance Loves' campaign to raise money for Maggie's Centres, I have more aches and pains in odd places! With the gift of a health MoT, or maybe more simply, a trip to a spa, I could start fresh with the hard work in 2016!
Anyway, Merry Christmas Santa!
Martin
PS I'll leave out the mince pies and sherry on Christmas Eve for you.
---
You also might like…
If you liked this article then check out our posts about similar topics
Ready to make the management of your fleet more efficient?
Request a call back
---