Why it's cool to be cool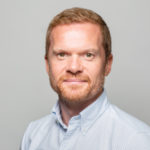 Posted by
Martin Brown
October 2012
James Bond would be appalled. Aston Martin has been knocked off its top spot as the UK's coolest brand.
In fact, it's now dropped to third.
The British sports car maker has been displaced by two technology brands.
Apple is the number one cool brand, the technology company having just launched its latest mobile device, the iPhone 5. In second was YouTube, the video streaming website owned by Google.
More to the point, Her Majesty's favourite protector of the realm wouldn't even be using a product from Apple – when last spotted, 007 was sporting a mobile phone made by Sony Ericsson.
At least 007 remains driving a cool car: the Aston Martin DBS. No doubt Mr Bond's choice of vehicle helps Aston Martin's cool status.
In fact, Aston Martin was the only non-technology brand in the top six of the CoolBrands annual list; joining Apple, YouTube and Aston Martin were the social networking platform Twitter, the media search and network giant Google, and BBC's iPlayer, the programme and music streaming service.
Car makers could understand much from this cool list.
So what makes these brands cool? Is it the fact that many are free? There are plenty of free apps and technology that really aren't cool. So it's not that.
I think it's because these brands have understood their audience and their product and provide a user experience that is intuitive and, being constantly updated, surprises and constantly delights.
Car makers could understand much from this cool list: cars that are intuitive to drive, delightful to use and experience, and provide technology that simply works – and works well.
I've recently been driving a car from a brand that was once the complete opposite of cool. The car was a Volvo XC60.
Among its repertoire of really rather cool features was a satnav system that was intuitive to use and worked effectively to avoid traffic hold-ups while constantly informing the driver of the actions it was about to take.
There was also a self closing boot  and keyless entry. None of these features are new. But what was impressive was the functional detail: the soft touch of the closure button followed by the gentle downward closure of the boot; the ability to lock the doors by pressing any of the buttons on the door handles.
Small items, certainly. But it elevated the ownership experience beyond simply driving a car. It rewarded interaction by the simplicity and elegance of its functionality – rather like an Apple iPhone, which is, after all, only a phone: but its design and elegant functionality raise it above mere mobile functionality.
Can car makers be as cool as Apple? They should certainly try – and if the Apple magic doesn't work, then take a look at Aston Martin. If it's cool enough for James Bond, it's cool enough for anyone!
---
You also might like…
If you liked this article then check out our posts about similar topics
Ready to make the management of your fleet more efficient?
Request a call back
---