Are you confused by greener car technology?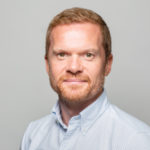 Posted by
Martin Brown
December 2017

Did you take delivery of an Alternatively Fuelled Vehicles (AFV) in November? If so, you'll be one of a rising number.
According to the official car data crunchers, the SMMT, AFVs rose over 33% compared to the same month last year.
Which means the news on greener technologies is trickling through – because AFVs represent cars with some form of electrification, whether that's just a standard hybrid car (one where a battery combines with a petrol or diesel engine drivetrain), a plug-in electric hybrid vehicle (one where the battery can drive the car in zero tailpipe emission mode for about 30 miles, known as PHEVs) or a full electric car (where the only drivetrain is a battery, called EVs).
AFVs are considered to play a significant role in the future because they deliver low or zero emissions and are increasingly tax efficient – though I should add that diesel still has a role to play (see my blog What to do about the dirty word 'diesel').
However, it appears that not all fleet managers are so encouraged by greener technologies or, indeed, understand them. I was reading a report by Kia last week, which highlighted some confusion and contradictions among fleet managers.
Kia interviewed 150 fleet managers nationwide for its 2017 Fleet Market Attitudes report. Some had PHEVs and EVs already on their fleet; others did not.
Of those fleet managers without a PHEV or EV on their fleet – who thought the situation would change within four years – gave the following reasons for delaying uptake of greener car technology:
the majority (41%) felt that PHEVs/EVs looked unprofessional;
35% said the UK's charging infrastructure was a barrier to adoption;
27% considered PHEVs/EVs too expensive;
and, perhaps the most surprising answer, was that one in five (20%) felt that they did not yet understand enough about the technology.
It certainly suggests that more information about greener technology is required – particularly as this is a group at the sharp end of fleet, where you would expect greater understanding of new technology than you would in the wider market.
It also shows a mindset that appears to have some stereotypes: I'd challenge any fleet manager that says a Volvo V90 PHEV, or a BMW 330e iPerformance to name but two, look unprofessional.
I can only believe that such fleet managers have antiquated images of AFVs stuck in their head such as a Mk1 Prius or early Mk1 Leafs. Perhaps, I wondered, because the data set surveyed was older? Yet, on investigating further the demographics of the survey suggest that the fleet managers interviewed were across a broad spectrum of ages and gender.
Which is perhaps a bit more concerning – or perhaps shows a degree of conservatism for embracing change.
Certainly, the reasons given for those fleet managers which had decided to adopt greener technology was because they understood the benefits on offer. These included:
good for the environment (67 per cent);
an understanding that they were more cost effective in the long run (67 per cent);
a good charging infrastructure in their area (58 per cent);
four in ten (43 per cent) thought them more attractive than conventional cars;
and 41 per cent who were reacting to employee demand for such vehicles.
As you can see, such views conflict sharply with the 'non-believers' so to speak. Which leads me to one clear conclusion: we need more information and more hands-on experience of new car technologies to encourage their uptake. And we're more than happy to play our part in that.
---
You also might like…
If you liked this article then check out our posts about similar topics
Ready to make the management of your fleet more efficient?
Request a call back
---