Why company cars are good for the environment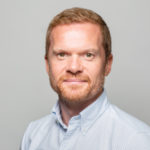 Posted by
Martin Brown
November 2018
OK, so this might sound slightly contradictory; after all, how can company cars – any sort of car – be good for the environment?
Good point. They are instruments of pollution. No?
Well, yes of course, to a point. But we all need them to live life, make sure business happens and so on.
Private cars vs company cars
But there are some cars which are less polluting than others. And by this I mean company cars; private cars are worse for the environment.
I've been looking at the latest stats produced by the British Vehicle Rental & Leasing Association (BVRLA) which shows that average CO2 emissions – those gases associated with global warming – are higher for cars leased personally than those on a business lease (such as company cars). And the difference is significant.
Personally leased cars produce nearly 12% more CO2 emissions compared with a business leased car (average company car CO2 emissions 111g/km versus average personal car CO2 emissions of 124g/km).
And the discrepancy is likely to widen as company cars get boxed into a corner by the government's current taxation strategy (along with a lack of clarity over future benefit in kind charges) and the change to the new WLTP fuel consumption and emissions measurement, which has tended to push cars up a company car tax band.
It's certainly all adding up to a perfect storm pointing in the direction of fewer company cars and more personal cars. Indeed, this trend is already happening. Provisional figures from HMRC show that, year on year, there are 20,000 fewer company car drivers, and yet the amount of tax generated for the HMRC was up by 24% (source Fleet News).
But driving a personal car is more polluting. Which is at odds with the government's clean air strategy.
Taxation on diesels
It's also out of kilter with the government's taxation of diesels – currently subject to a 4% benefit in kind surcharge. However, latest data from the European car manufacturers' association, ACEA, has demonstrated how clean the latest diesels really are:
There have been 270 new types of diesel cars type-approved to the latest Euro 6d-TEMP standard that have been introduced to the European market during the last year says ACEA.
The tests proved that all cars performed well below the NOx threshold of the real driving emissions (RDE) test, which applies to all new car types since September 2017.
Most of them were also below the stricter NOx threshold that will be mandatory from January 2020.
And yet diesels – thanks to their 'demonisation' – are plummeting in popularity: down 31% year on year according to latest data from the Society of Motor Manufacturers and Traders (SMMT). It all adds up to confused government policy driving incorrect behaviours that are counter-productive to the government's stated intentions.
Company cars are cleaner – and could be even cleaner if more drivers chose diesels where appropriate – but they need governmental taxation and car policy to support them.
Otherwise we could all end up driving the wrong way up the government's Road to Zero.
---
You also might like…
If you liked this article then check out our posts about similar topics
Ready to make the management of your fleet more efficient?
Request a call back
---